2.3 Duratec Engine for Sale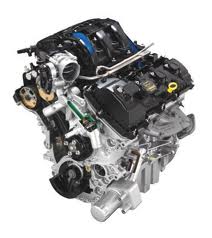 Ford knows when it builds something special. The secret development of the Duratec engine base in the early 2000s is proof of this. The codes 23 and 25 are used to differentiate the different engines that are now in used by Ford for its vehicles. The 2.3 Duratec engine for sale listed here online is a genuine build. These preowned engines are purchased through a network of Ford engine suppliers in the U.S. The 2.3 and 2.5 are both offered for sale on this website.
Ford uses its manufacturing plants in Mexico and in Michigan to build the Duratec brand of motors. The Ford Ranger is one of the first builds to receive the I4 Duratec. The success of this pairing lasted until 2011. Other popular vehicles that use the 2.3 series include the Focus, Escape, Milan, Tribute, Mariner, Fusion and Mazda B-Series. The consistent development of the Duratec brand of motors has helped introduce a larger V6 edition in later vehicle builds.
Buy 2.3 Duratec Engines with a Full Warranty
Not many things go wrong with Ford engine builds if these motors are cared for properly. Parts do wear with time though and some people could be faced with a huge decision. Buying a used engine from an auction company is one of these decisions. Not paying attention to the warranty received upon purchase could cost a person a lot of extra time and money. We prevent used disasters here at UsedEngines.co. All 2.3 or subsequent 2.5 Duratec preowned engines are paired with our own full warranty plans.
These plans are provided as a safety net for all engine buyers. Do these plans cover all parts? The answer is no. We're unable to cover parts that are out of production on some engine brands. What we do is validate the parts that are on each motor. This gives our company and customers a fair shake when it comes to selling engines. We can't warranty what we can't replace. The majority of parts on each used Ford engine sold here are covered. One of the lowest warranty rates for engines is found here.
2.3 Duratec Engine for Sale Price Quote
Quotes are used by our team to establish a level of trust with all buyers. A quote is pretty much useless if a company makes promises that are not kept. The Ford Motor Company engines that are offered in 2.3 and 2.5 builds here are inspected prior to sale. We know that we're backing up our work with a good quality motor. We warranty the inventory. We produce each price quote through this website. Entering some basic details will get any person an instant price quote here online. A toll-free number that our national buyers use can also be used to find out our prices. Previously owned engine quotes from our company are easy to receive.