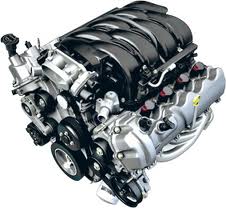 Ford is known for producing excellent V8 engines. Aside from General Motors, Ford is one of the leading producers of motors in the United States. One of the most popular V8 engines introduced in 1991 was the SOHC 4.6. The Lincoln Town Car was one of first vehicles to use this high-powered engine. This motor was one of the replacements for the Windsor that was fazed out during this time. Our usedengines.co resource online provides the 4.6 engine for sale that many customers cannot find through other dealers. Our company sells these motors cheap and we still maintain quality.
The 4.6 was one of the leading engines of the 1990s for the Ford, Mercury and Lincoln divisions. These motors can be between 2 and 4 valves. The base horsepower level is just under 200. There are different valve modifications that can be made to increase the horsepower ratio. Our company acquires preowned Ford engines in great condition. These engines do not need additional work for install. There are plenty of auction engines around. The motors coming into our warehouse arrive from Ford dealerships and other sources. The quality remains high for all used motors that we sell.
4.6 Engine for Sale Shipped Same Day
The period of waiting after engines are ordered can be one frustration. A V8 motor is not always shipped same day by retailers. The 4.6 engines that are sold from our company receive same day shipping. We know the struggles of dealing with online sellers. We provide rapid shipping to alleviate the waiting. We've built a superior team of engine experts. These experts are in complete control of all used for engines departing our warehouse. Expedited shipping and same day processing are always included. We greatly reduce installation waiting periods. Owners of Ford vehicles and companies currently installing replacement motors never wait for our shipment arrivals.
Every SOHC V8 motor that shipped from our company receives a warranty. It is important to note this coverage. Customers understand many companies cannot warranty engines. The warranty policies included with our shipped motors are complete. We cut down the amount of warranty processing required due to our internal checklist processing. Evaluations are made before motors are shipped to guarantee the quality upon delivery. All motors are guaranteed to arrive in great condition. We put faith in our team and shipping carriers. Every used Ford 4.6 motor and others shipped from here are a pure value.
4.6 Engine for Sale Quoted Online
Quotes are important to customers. These are equally important to our team. It's important to have accuracy. This means the right price and the right speed of shipment. The toll-free quote line supplied by this website is easy to use. A simple phone call is all that takes to get in touch with our team. Customers who prefer online processing can use our quotation system for used engines. Data entered into the system is returned with a price instantly. Get our 4.6 V8 engine price quote immediately.