Used Acura Engines for Sale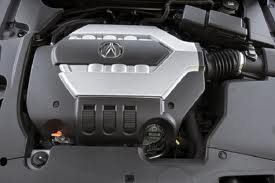 Acura is the luxury brand of Honda vehicles. Honda created this extension and it rose to fame in the late 1980s. A rocky start and lagging sales did not deter Honda from making Acura great. Models like the Integra, TL, Legend and NSX have put Acura into a new class of consumer confidence. Acura engines are built for the long term and Honda continues to support this brand. We choose to offer our used Acura engines for sale at prices less than our competition. We've found that consumers are often mislead and treated poorly when buying engines online. We put a stop to it here at www.usedengines.co.
The used engine industry has changed a lot over the past two decades. Engines are now built to last a lot longer than they used to be. Automotive manufacturers are putting decades of development into making engines great. The engines today are able to withstand well over 100,000 miles and still perform to driver expectations. Our Acura engines are high quality but used. These engines are in such great shape that one can put them side by side with a new engine and have a hard time determining the difference.
Used Acura Engines for Sale
We import engines daily. We get the best engines based on customer demand. It looks great on paper to have inventory numbers that will please each person doing a search. We know from experience to only carry what customers demand. The used engine market is specialized and is extremely more difficult for import engines. There are millions of import car owners in the U.S. and we are a leading supplier for the used engines they purchase. Our company stands alone in creating new benchmarks for engine sellers to follow when selling online. The little things we include like free extensions of OEM warranties, free shipping and hassle-free service help resonate our reputation as the go-to alternative online.
We don't make claims about being a great seller. We let our customers determine the job that we do. You'll never find anyplace online where customers write negatively about our company. That is the first realization that you are dealing with actual professionals. We do not sell on auction websites and we fully support our customers. If there is an issue after the sale, we take note of the issue and fix it fast. We are not unapproachable people and genuinely care about our Acura engine owners. It takes a new standard of excellence to sell used engines in this decade and we are pioneering the effort online.
Used Acura Engines for Sale Pricing
It is a pleasure for us to provide prompt price quotes to everyone that requests one. You can get yours calling us toll free at 888-284-3591. We will put a smile on your face when you hear about how cheap our engines are compared to other websites online. If you want your quote online, simply use the used Acura engine quote form we built. Either way you can review our pricing instantly.