Used Auto Engines for Sale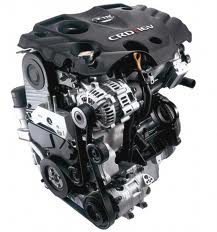 Preowned vehicles can sometimes come with unexpected problems. A motor replacement is one of the realities that buyers can face. Trying to locate a trusted source from the Internet can come with risks. Not all sellers have the right units in stock. Some do not ship outside of the U.S. Other companies are third party sellers for other companies. All of these issues are erased at this company. The used auto engines for sale that we provide are owned by our company. The domestic and foreign makes that are in stock provide value before and after installation here at https://usedengines.co. 
The secondary market can surprise you in terms of quality. Not all motors are rusted out and have high mileage. There are many vehicles that are wrecked or traded in that have engines removed. It is inventory like this that you'll find for sale on this website. This company provides to the public a way to find almost any engine with the click of a button. The innovations that are added to this website make it an easy to use website. Whatever you can't find can be requested with a simple phone call.
Used Auto Engines for Sale with Warranties
Because of the risk level, some people refuse to purchase preowned motors. We feel differently. Our company works strictly with known suppliers. These are higher quality than what can be found on auction based websites. These are the very suppliers that are currently providing motors to dealerships in the U.S. The mileage is a lot lower and the price is cheaper. We make each purchase even better by attaching a warranty. It is this warranty that is used to protect every buyer or installer of a motor we supply. The OEM parts and the wear and tear are covered during the term we now offer. 
Ford, Chevy, Dodge and other U.S. automakers are represented here. This includes the different makes current or classic in the lineup. Hard to find engines can be difficult without a huge inventory to browse. The domestic side of this company allows you to search for almost any engine from 1990 and above. The foreign side of this company gives access to vehicle owners or mechanics searching for import engines. This inventory includes Honda, Toyota, Isuzu, Mitsubishi and others. The most important thing is that these are checked for accuracy after our acquisition. This is how we keep our warranty rate below the industry benchmark. Our team knows precisely when to buy, where to buy and the condition expected. This is for the betterment of our customers and company. 
Used Auto Engines for Sale Quotes
Prices are important. Most people base price as the number one element before a sale decision is made. Since we know that's why you came here, don't waste any time requesting our pricing. Use the two-click quote system on each and every page here. You'll get access to our secure pricing that includes warranty information and no cost freight offers. If you prefer calling us, we provide a toll free number. We make it easy to buy here.