Buick Century 3.1L Used Engines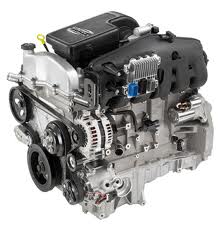 Buick Century was produced for almost a half a century by General Motors. Although the body styles changed through the years, what did not change was the public's love for this automobile. When you drove a Buick, people stopped and stared and this tradition continues. The larger V8 engines that were first produced were decreased in size for the Century and the 3.1L V6 was most often used. The 70s, 80s and 90s were great to the Century and sales were at peak numbers. We have Buick Century 3.1L used enginesmarked near wholesale prices that are ready to ship anywhere in the U.S.
The sedan shape of the Century lasted the entire production run. There was no need for GM to alter the body shape when the public loved the original. The sedan market was overcrowded in the time period of the Century but it always stood out. We purchase these V6 engines because there is still a big demand for them. We know there are still hundreds of thousands of Buick owners in the U.S. that drive a used car. The 3.1L engine makes a great replacement engine and we are very proud to have it waiting in our warehouse.
Buick Century 3.1L Used Engines 
General Motors offered the Buick around the world. The Century was always part of the exports and drivers in foreign countries got to experience the fine craftsmanship of GM. Our engine buyers know GM motors. These professionals know the engines so well that making contacts with the top distributors and suppliers is not a problem. We are one of few Internet-only dealers that has access to genuine Buick motors. Some of the motors you can find online are cheap imitations or rebuilds of something that is not OEM. Anything we acquire for sale for our Buick customers remains genuine. We take engines through an entire range of testing to be sure that what arrives here is in fact what we say that it is.
A Buick Century engine from our warehouse is one that is cleaned and absolutely ready for an install. Everything has been tested and checked in advance. Customers never have to worry about warranty issues because we don't have any issues. Most of the 3.1L engines that we buy come with an extended engine warranty. We are not afraid to offer this excellent bonus to our automotive customers. The assurance that an extension of warranty provides helps to ease the mind of anyone that has doubts about a used engine in our warehouse. We guarantee you won't pay less anyplace else than what you will pay here.
Buick Century 3.1L Used Engines Quotes 
Have you ever received an online quote before? The term is misleading because most companies process online quotes offline. This means you have to wait for several days for a price plus the shipping cost to be returned to you. The prices are generally too much anyway. Our online quotes through our quote form always give out the price you want and you don't have to wait to get this price. Call us at 888-284-3591 and we'll help you over the phone too.