Used Buick Engines for Sale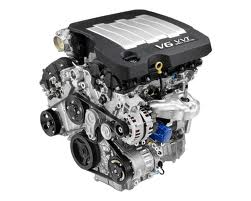 Buick has been the luxury brand of General Motors for over 109 years. People over a century ago knew the value of a Buick and the modern population knows it too. Buick vehicles and more specifically the engines are always high class. There are few vehicles that have been designed and released in the auto world that can compete with Buick. Other automakers might come and go but Buick still remains. We are a seller of used Buick engines for sale for pricing that is sure to make you happy. We don't just sell low though. We ship for free and always provide customer satisfaction.
The Buick V6 engine is pretty much the standard V6 engine that the rest of the automakers copy. GM first designed its V6 engine in the '60s as a smaller and less fuel guzzling motor compared with the larger V8. The V6 lived a long life and was just recently retired by GM. Many different engine displacements were used with the V6 as well as the larger V8. Much of the Buick line included these two engine types throughout the decades. When you make the decision to buy from our company, we give you what other dealers refuse to give you. That's just the start.
Used Buick Engines for Sale 
Doing engine research can help you before you buy an engine. What you need to know is the engine condition before you buy. Not all sellers are willing to divulge information until they take your money. We give all of the accurate information to customers upfront before money is ever exchanged. It is important to us that our customers are happy. Happiness starts with great communication and honesty. Our used Buick engines for sale all get evaluated by our staff. We are the ones that make the important decisions about what comes and what goes. We don't put engines inside of our warehouse that do not pass our tests for quality and performance.
Because we are a legitimate engine seller, companies from all over the U.S. buy our Buick engines. We have engines for nearly every make and model that Buick has produced. Some of these include Century, LaCrosse, Lucerne, Park Avenue, Riviera, Regal, Skylark, Reatta, Le Sabre, Allure, Electra, Rendezvous and Rainier. We are constantly updating our used engine inventory based on our customer demand. We get the most up-to-date dealer pricing. This allows us to further discount engines our company sells to the public. We sell to businesses and you don't need to be a business to buy here.
Used Buick Engines for Sale Pricing 
Buick price quotes are always fast here and always accurate. It doesn't matter if you get online or offline quotes. What matters is the low price and how accurate the numbers are when you review the quote. Use our used engine quote system here on our website. It automatically gives you the pricing you came here to find. You can then call our Buick engine experts at 888-284-3591. We'll match you with a great engine for an awesome price.