Buick Rainier 5.3L Used Engines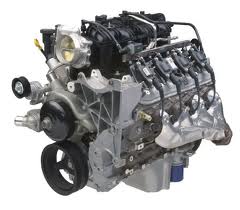 The trend in the mid 2000s was smaller SUVs. Better fuel economy was a concern and automakers like General Motors answered the demand of consumers with its Buick Rainier. The Vortec V8 was selected for this SUV in the 5.3L displacement. The power and reliability of the Vortec is used across the board in many GM vehicles. Our Buick Rainier 5.3L used engines for sale are in the condition that you expect. We sell low and never put quality in second place. There is a reason that we are the largest GM engine dealer currently selling on the Internet. You can buy in total confidence from www.usedengines.co.
Although the Rainier has been discontinued, there are hundreds of thousands of owners of this SUV. GM has not canceled production of the 5.3L Vortec making this engine relatively easy for respected dealers to obtain. Our partnership with GM suppliers and wholesalers is the very reason that we can get this best-selling engine. Not only do we have these in stock right now, but we ensure all of our customers that these engines have been taken care of perfectly and are very clean. The cleanliness of engines is important and is one of the reasons that our engines have such a long life.
Buick Rainier 5.3L Used Engines
There are many engine dealers selling engines online that can't wait to forget about you. It has become commonplace that once a sale is completed to move onto the next customer. This approach is not one taken by our company. We help educate you about our engines before you even buy one. We believe in the power of customer service and the accuracy of what we print on our website. We describe what we sell and try to give out as much helpful information about the 5.3L engines we sell. We know that trust is important and can be one of the deciding factors in buying online engines. We are a trustworthy seller and every type of decision that is made here is for the betterment of our customer relations.
You know what a new engine looks like. You have likely seen what a bad engine looks like. Our cleaning and polishing are two things that help our engines stay very clean. The special cleansing methods and cleaners that are applied to our engines keep dirt and grime away. The build up of dirt is what usually causes parts to fail early. We know that a clean engine is a good engine. Our cleaning and idle testing process proves the excellent condition of our General Motors engines. Your Rainier deserves a better used engine. Let us provide it to you.
Buick Rainier 5.3L Used Engines Pricing
Clicking on the link that brought you to this website was a good decision. You will literally save hundreds of dollars. We prove it by generating quotes right from this page. Use our 5.3L GM engine quote form. The price you get is lower than low and you will be glad you came here. Call 888-284-3591 if you want to call instead of get an Internet quote. We're ready to assist you right now.