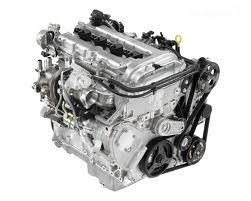 Buick Regal is probably the most famous luxury sedan in this history of Buick. The Regal first made its way into the hearts and minds of the buying public in 1974. The choice of a hardtop coupe was what buyers had and either a V6 or V8 engine. The supercharged V6 was a popular addition in 1978 and then the fuel regulations hit. The Buick was eventually scaled down to a smaller sedan and most people remember what was available from 1985 to 2004. Get one of our used Buick Regal engines for a lot less than you would pay someplace else. We believe in performance and in the quality of each used engine for sale.
The 3.1L and 3.8L engine were by far the most in demand. These V6 engines made it possible for General Motors to take its Buick brand worldwide. The larger 3.8L does have the option of the supercharger. If you are buying a Buick engine used, the dealer selling it to you might not offer each version. Our inventory of engines always included the base model and subsequent models for you to choose. Our current inventory holds thousands of engines from every major automaker. When salvage and junkyards need quality motors, they know exactly where they can get them.
Used Buick Regal Engines 
A reason that a GM engine that comes from our company is so highly regarded pertains to engine condition. There are a lot of ways to find and to buy a motor. A preowned engine is one that can literally be good or bad. There are a lot of bad ones out there and there are some that are like the ones sold here. These are what most people try to find when searching online. Our engines do have regular mileage on them and are within the boundaries of a standard used engine. The difference is that companies that sell us engines do a great job of getting them from places that are trustworthy. You can always tell when someone selling engines has no professional contacts.
Any Regal will have no issues with anything that comes from our inventory. Between 140 and 190 horsepower is what you can expect with a 3.1L or a 3.8L motor. It is understandable that not every motor that is sold here is used as a Buick Regal engine swap. Some people use these to build project cars or to fix up another General Motors vehicle. The good thing is that these engines go right in and it's easy to bolt them down. We don't make changes to the engine block or other components to alter the way that they fit. You get a complete OEM engine for a price tag of a used one.
Used Buick Regal Engines Price Quote
Pricing is not the only way that we beat out most competitors. You will find that the moment you land on our website things are different. Our customer service, engine quality, parts warranty and super fast shipping are just some of the ways that we win customers over. Use the Buick Regal engine quote form on this website. It's fast and gives you what you can to get. Call our experts at 888-284-3591 and you get get a phone quote or further assistance.