Used Cadillac Allante Engines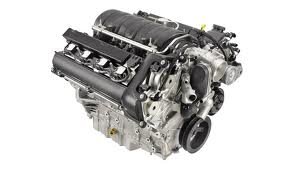 Cadillac Allante was a concept luxury vehicle from General Motors. The Allante was unlike anything produced up until 1987. Both hardtop roofs and ragtop editions were available. Luxury vehicle owners loved the styling of the Allante. There were three main engines used during the seven years this vehicle was produced by GM. In our inventory you'll find used Cadillac Allante engines for prices that are not found from other websites. We do not sell on eBay and constantly beat out pricing found on those websites here at www.usedengines.co. We're the new alternative to customers searching for used engines for sale on the Internet.
The V8 engine was selected to power the Allante. Cadillac and V8 usually go hand-in-hand. This powerful engine is the one that is usually used for this series of General Motors engines. The displacements are the 4.1, 4.5 and 4.6 Northstar. The Northstar was produced during the final year of production for the Allante brand. This engine went on to be used in several popular vehicles. The Northstar included different technology that was not found on the Gen I or Gen II Cadillac engines. The horsepower ranges from the 170 base on the 4.1 engine to a whopping 250+ for the Northstar series.
Used Cadillac Allante Engines
We're a used Cadillac engine seller. We find, check out and sell engines of a higher quality. Everyone knows that Cadillac means luxury and its engines should too. A used engine from our warehouse has the same style and class that new engines have. The difference is several thousand dollars less. Low mileage is important to us. We understand that an engine with 70,000 miles is a lot better than one with 200,000. Customers that buy engines for their own vehicle save money here too. We do sell to junkyards and body shops, but we cut the same deals for individuals. There is nothing put out by our company that is overpriced. Some might say we're underpriced but they'll never complain.
The V8 used GM engines we ship are done so professionally. The freight companies that handle our Allante engines work closely with our company. We know just how fast engines can arrive to any zip code in the U.S. We can usually pickup the shipping cost for our customers. This information is always included in quotes that we give out. Along with incentives comes a warranty. Our company believes in the fullest amount of protection that we can give. Engines are always assigned coverage that customers can use. There is nothing more embarrassing than buying an engine with no warranty. We take the extra steps that are required and assign warranties for our customers.
Used Cadillac Allante Engines Price Quote
Getting online pricing is fast and very simple from our company website. Select what you want from our quote drop down menu. What you are given is complete information in a quote. Review what is there and you can call our engine specialists to discuss it. We pick up the price for the call when you dial 888-284-3591. We're ready to put a used Cadillac engine with your name on it on the next delivery truck that arrives here.