Used Cadillac CTS Engines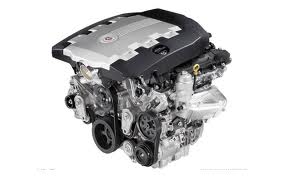 Cadillac CTS came into the lives of luxury car owners in 2002. Cadillac has had a successful run as one of the oldest GM car brands. One thing Cadillac is never short on is engine power. The Cadillac engine base is one thing that CTS owners know very well. There are no less than six engines used in versions of the CTS. These are the used Cadillac CTS engines that we have inside our warehouse. As one of the nations largest used engine sellers, our inventory remains packed full of GM motors. These are distributed in the U.S. and Canada to loyal engine buyers.
The smaller CTS engines are a V6 version. Most of the luxury sedans that are offered with the V6 are marketed to car buyers that do not need the V8 power. Those that do want V8 performance and power have options. The 5.7L and the 6.0L GM engines are V8. The smaller engines are typically created for V6 installations. The Cadillac vehicle owners that we sell to are split between two groups. The groups are those that are buying engines for solely owned cars and those that represent a business that resells engines. These customers find used luxury vehicle engines here.
Used Cadillac CTS Engines 
The worldwide appeal for Cadillac helps domestic and foreign vehicle owners to sample the in demand GM power. There are few automakers that are able to achieve success in every country in the world. GM is the largest exporter of U.S. cars to European nations. We support used Cadillac engines here due to large amounts of customers that do luxury engine replacements. Cadillac is a vehicle that always holds its value. Few cars are able to have a decent resale value but Cadillac does. This puts extra pressure on our company to over deliver in engine condition and quality. Customers return again and again here because we over deliver.
The V6 engines and V8 engines we bring in are all looked at by our mechanics. We use our experience, knowledge and the latest tools to help us to validate engine quality. No engine gets sold from our company without a solid review. This is perhaps why we don't have to handle used engine warranty claims. The overview that we provide for used engines is complete and thorough. We give an accurate assessment of the Cadillac engines we sell. We describe each detail on our website. We do this so all customers are informed in advance. Our suppliers are some of the best in the engine business. We never quit working to make our company better.
Used Cadillac CTS Engines Price Quotes 
We give price quotes quickly from our website or from our toll free line. Get the price you're searching online for when you call us at 888-284-3591. We'll search our computer database. We'll make sure it's the lowest price we can offer you. If you want an online used Cadillac engine quote, use the customer quote form from this website. We work fast to save you money in the process.