Used Cadillac Deville 4.6L Engines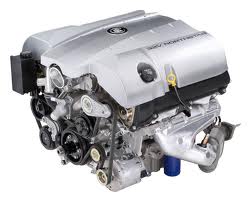 Cadillac Deville first appeared in the GM lineup in 1958. This car has always stood for high quality. The Cadillac brand has never had to look behind itself and copy what other automobiles have done. Cadillac especially its Deville series have been loved worldwide. The V8 engine was selected to power the Deville the entire time of its existence. There were eight generations of this vehicle produced and the Northstar V8 series are the used Cadillac Deville 4.6L engines that we have for sale. You won't find a cheaper price online except here at https://www.usedengines.co.
There are two separate versions of the Northstar with slight differences. The horsepower is slightly increased in the L37 engine base. The Northstar 4.6L engine is what Cadillac used from 1994 until 2005 when it was eventually retired. Over 300 horsepower is generally available in the used 4.6L engines that we offer. We've already done the hard work of finding and purchasing these engines for sale. Our customers only need to place an order by phone or online to get one. Our team works non-stop to make our inventory one of the largest for used Cadillac engines online.
Used Cadillac Deville 4.6L Engines in Stock
The Deville lives on as the DTS although it is much the same vehicle. What you buy here is a great Northstar V8 engine. You even get a warranty because we know how important it is. We're not a seller that ships out engines and won't stand up and do what's right if a problem happens. Our used Cadillac engines for sale are always in great condition. This makes the engines very easy to install. Since we sell to consumers, we're able to help those that are replacing engines or building project cars. It's not hard for them to find a great deal from our company. For our mechanics and body shop customers, we offer the same quality engines for sale.
One of the main reasons that we've remained in business selling engines online is our internal standards. We won't let something go out of our warehouse if we wouldn't use it ourselves. This helps us to keep all engines at the highest levels of quality. We have a great team here that can ship out an engine on the same day it is ordered. Our used engine system is so sophisticated that we're able to locate engines we don't have in our warehouse. We're able to negotiate with suppliers on behalf our of customers. This makes it almost effortless to get any engine whether we have it in stock or not. These extra services are offered with zero extra costs.
Used Cadillac Deville 4.6L Engines Pricing 
If it's a low price you want, you're definitely on the right website. We've heard our pricing is the lowest in the industry. To find out, you'll have to use our online quote system or call us toll free. It's really fast and won't waste your time. We know you're busy. Our team is professional and we work fast to get you the 4.6L Cadillac used engine you want.