Cadillac Eldorado Used Engines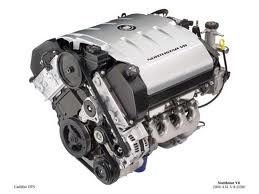 Cadillac first produced its Eldorado brand in the summer of 1952. General Motors wanted a competitor to the already successful Buick line and the Eldorado was born. The V8 engine was the first chosen for this new model where it remained for the entire production years of the Eldorado. The 1990s opened up a new market for Cadillac as it marketed its luxury automobiles in new countries. The Northstar 4.6L V8 was the final engine produced for this brand of Cadillac and what you can find on our website. We have these Cadillac Eldorado used engines at great prices. If you are not buying from www.usedengines.co, you are probably paying way too much.
The Eldorado is a classic and the engines that we have in stock include the 4.6L, 4.9L, 4.1L and 4.5L. All of these engines are in the condition that a customer that has faith in used engines expects them to be. Some engine dealers that sell to the public from the Internet have a bad reputation but not us. The proof that what we have is the best online happens each time we ship engines. Our customers frequently come back and reorder to find the exact engine that they need for an easy swap or replacement.
Cadillac Eldorado Used Engines 
We provide all the assurance that someone needs to feel comfortable about buying online engines. The nature of a used engine can be difficult for some to understand. A rebuilt engine and one that is used both start out the same. A used engine like the ones that we sell can have lower than average mileage. We are careful in what is brought into our warehouse for eventual sale to our customers. The cleanest and most powerful engines are all that concern us. There would be nothing we could do with the kinds of dirty engines that you can find when doing a simple search on auction sites. It is cleanliness that helps extend the performance life of an engine.
The Eldorado is a classic and we don't damage its reputation by selling engines not worthy to put inside of it. Our buying staff to our warehouse staff all have the same attitude. We go beyond what other dealers do to put smiles on the faces of our customers. A large majority of what we ship out daily makes its way into junkyards and salvage company yards. These companies sell our low cost engines directly to their own network of customers and our sales cycle continues. The 4.6L Northstar engines we provide are guaranteed to be genuine and are always sold as a money back guarantee. If you don't have confidence in our used engines, we know that you won't either.
Cadillac Eldorado Used Engines Quotes 
Getting the Northstar engine quote you need is very fast here. Just put in the year and model of what you need. Our quote form gives out low prices 24/7. If you are satisfied with our pricing, call our specialists at 888-284-3591. We can help you get an engine shipped out quickly. If you have questions, all you have to do is ask and we deliver.