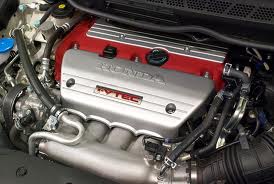 Cheap means something different to everyone. Some engine sellers market cheap prices. One drawback to buying cheap is usually high mileage. The VTEC and non-VTEC Honda motors that are found from this website provide a cheap price and remain high quality. The cheap Honda engines sold here are ready for instant installation. Our JDM motor resource here at https://usedengines.co provides customers in North America and Canada with a reliable resource. The various Honda motors in I4 and V6 size are currently found inside our warehouse ready to be quoted and shipped immediately.
Do you own a Honda Civic? Are you searching for a motor for an Integra? What is the engine used in the Honda Accord? These are questions our company can answer. We've assembled a highly trafficked resource center here. Our staff provides accurate engine information for each motor sold. We buy JDM engines in preowned condition. These are the only types sold from our Honda inventory. Each motor acquired is inspected for low mileage. What matters is quality. We'll promise low prices and give low mileage engines. Each motor now in our warehouse is ready for immediate installation upon delivery. Each Japanese Domestic Motor is priced accordingly based on year, mileage and other essential factors.
Cheap Honda Engines with a Warranty
Warranty coverage is usually left out of preowned engine sales on the Internet. Our company always gives warranties. Our coverage is constantly monitored. Our team weekly updates the policy documentation attached with each engine for sale. Buying a JDM motor at a discount price with a warranty is hard to come by. This used engines resource provides customers, mechanics, junkyards and other buyers with better engine choices. Our company has developed a genuine warranty policy. This policy is delivered with each engine sold at no extra cost for buyers.
Customers frequently come here due to our engines being shipped for free. Paying additional hundreds of dollars for shipments can raise the cost of an engine. Our company has terminated the shipping costs for all North American customers. Free shipping for all JDM engines is our current company policy. Each engine shipped is handled expertly by a freight team. Our contracted freight carriers deliver engines fast. We're now able ship to every state in the United States. The average shipping time for an engine shipped free of charge is a few business days. Buying a cheap motor does not have to be a hassle. We package incentives with each sale for new and repeat customers.
Cheap Honda Engines Quoted Online
Anyone can advertise a cheap price. Getting it in print is a different story. We developed a fast quote system for use. Entering data into our quote system immediately generates a price. This pricing is simple to read and includes warranty policies. Since engines are shipped free, the selling price is the only price paid to own an engine. Our discount JDM Honda engines are in comparison to the high retail price charged by many companies. Get a Honda engine quote using our online system or call into our toll-free phone number today.