Chevy Astro 4.3L Used Engines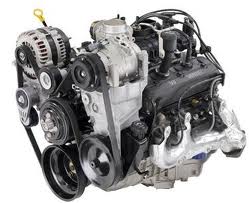 Chevy Astro was one of the finest mid-sized vans ever produced by Chevrolet. Most automakers catered to the minivan crowd but Chevy knew differently. Even the marketing slogans were geared toward people that wanted a little more out of a standard van. The buying public listened and sales of the Astro soared during its production run. This van is one of the most popular in use because it works well for business and average use. Under the hood is a V6 Vortec engine that has gained legendary status as a small-block Chevy engine. We have these Chevy Astro 4.3L used engines ready to ship only here at www.usedengines.co.
Almost 200 true horsepower is available with the 4.3L engine. This is one reason that Chevrolet selected it over the 4-cylinder design. This engine is still in production by General Motors although the Astro was retired as a brand in 2005. We have a smart staff of buyers here and we know just how and where to buy Astro engines for sale. We don't have to worry about where our engines come from because professionalism is not a problem here. We have contracts with leading wholesalers and suppliers throughout the U.S. It makes our job so much easier and keeps every customer happy.
Chevy Astro 4.3L Used Engines
The Vortec engines that are in our warehouse right now have all underwent an approval process. If you have never bought an engine online yet, you might be unaware of just how they are selected for sale. There are distributors and then there are resellers. Distributors that we use are able to find pullouts and overstock engines that used to be owned by dealerships and other companies. These are what we are most interested in because the mileage is generally lower. We prefer the low mileage because we know these engines are more suitable for our customers. It is hard to replace a high mileage engine with another and expect it to work well.
Warranties for Astro engines here are honored by us. The engine condition and contract that we have with a supplier dictates the term of coverage we can provide. In general most of our engines are covered. We protect the purchase by our customers against unforeseen problems after shipment. It is normal to buy an engine and have one professionally installed. We know that mistakes usually do not happen with professionals. A problem during startup generally means that an OEM part is faulty. We do not have such issues with 4.3L engines that are shipped from our warehouse. We have already taken measures to prevent such used engine problems.
Chevy Astro 4.3L Used Engines Quotes 
We are not just engine experts. We are experts at innovating our company. We have installed a quote form that is hooked right to our warehouse inventory. It can locate any engine that we have in stock and the current price. The majority of used engines we have are shipped free and this information is also provided. Go ahead and get your 4.3L Vortec quote on this website fast. Call us to get fast assistance if you require it.