Chevy Aveo Used Engines for Sale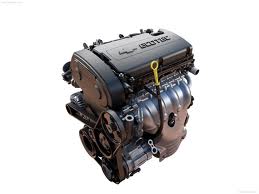 Chevy Aveo is a compact passenger car that has been produced for over a decade. GM selected its popular Ecotec engine to slide in underneath the hood of the Aveo. Ford has the Focus but Chevy has the Aveo. Each of these cars have been in a constant battle to reign supreme as the top 4-cylinder automobile. You don't have to continue searching online for Chevy Aveo used engines for sale. What is in our inventory is an engine that is absolutely clean and ready for a complete installation. Getting the price you want here at www.usedengines.co is easy and you can get it online 24 hours a day.
We trust Chevrolet and we feel they make some of the best if not greatest engines in history. We did all of the hard work already and found the best dealers and wholesalers to purchase from. We know how frustrating buying used engines can be and it is our mission to takeaway all of the stress and hardships that other dealers can give you. Some of our customers are salvage dealers, junkyards and mechanics that work in body shops. Doing engine pullouts and swaps is fast and easy with our Aveo engines for sale.
Chevy Aveo Used Engines for Sale
One of the biggest downsides to buying online engines is the fact that you have no idea of the operating condition. When you can hear an engine running, you can be assured that it works correctly and will start up as planned. This is not possible online. What we do for you is do the next best thing. We tell you the engine condition and what we do to ensure all parts are working smoothly and that the quality is really high. We've used this description method since the day we opened our doors here and it has never failed us yet. We are honest to ourselves and we are honest to our customers. What we provide are super high quality and very clean Chevy Aveo engines.
You want a clean engine and we give one to you. You expect a low price and we do that too. We even throw in an absolutely free warranty to go with your purchase. There are not many sellers that would dare to mention the word warranty. This is an easy way to spot someone that does not care about what is being sold. We care. We test engines to backup our quality claims. We know exactly where our engines come from and what they can do after they are installed in a Chevy Aveo. No limitations are placed in our warranty documentation and you will have the assurance of owning a great engine.
Chevy Aveo Used Engines for Sale Prices 
Our low pricing is put into all of the engines on our website. You can get a quote here or search over here for the rest of our inventory. The Chevy Aveo quote form we placed onto this page is what gives out our pricing. Use it and you will be surprised just how low our pricing is for a used engine for sale. You can even call 888-284-3591 and speak over the phone with us. We're waiting to help you and give you the engine buying experience you demand.