Used Chevy Blazer S10 Engines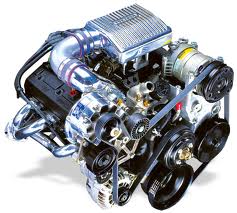 Chevy Blazer S10 was manufactured between 1983 and 1995. This was the SUV version of the famous S10 pickup. While these two vehicles had similar names, there was nothing similar as far as the engines were concerned. The 4.3L V6 is by far the most requested S10 Blazer engine. The Blazer had a full four-wheel drive system and was completely setup with what drivers wanted. We sell used Chevy Blazer S10 engines at low prices that our customers appreciate. It is not difficult at our website to find the perfect used engine. Our engines are shipped promptly and always arrive undamaged.
Whether you are a driver or a mechanic, you can be assured that what you find here is top notch. We refuse to sell any Chevrolet engine that is not inspected by our team. We appreciate what our distributors do for us but we're the final judge. Our customers demand that we have higher than average quality engines for sale. What is made for sale here is the absolute best we can offer online. We're engine lovers just like our customers. We can't find it in ourselves to sell low quality engines to high quality people. We guarantee all engine sales made here.
Used Chevy Blazer S10 Engines 
A 4300 V6 engine is a powerful thing. We assure that this power is preserved here at our company. We do sell used engines, but that doesn't mean we have to take a quality loss. We have a trained and experienced team that works for us. The knowledge of these Chevrolet experts is amazing. They know right what to inspect and what potential problems can be found. We put our review practices to work daily. Each part of the internal and external review is completed professionally. We don't hide anything and don't forget to describe our engine quality to anyone. We'd rather be honest now than have to deal with an unhappy customer in the future.
What comes from our shipping department is quality Chevy Blazer engines. These V6 engines are handled with extreme care by total professionals. An engine from Chevy easily weighs hundreds of pounds. We use the industry standard equipment to move these motors into and out from our warehouse. This keeps our engines for sale arriving on schedule and with zero risk of damage. Starting up an engine that has been installed is an exciting moment. Because of our warranties, our customers never get the unfortunate task of having to deal with an engine problem. We provide the assurance of a warranty with every Blazer engine sold here.
Used Chevy Blazer S10 Engines Price Quotes 
You can call our toll free number at 888-284-3591 and this starts the quote procedures. We go right into action and match your engine with our 4300 series motors in stock. We check the price, parts warranty and estimate the shipping time. Since we ship free in most cases, the price you're quoted includes our cost of shipping. It's always easy to get online quotes from our website too. You select your preferred quote method and we'll handle the shipments.