Used Chevy Citation Engines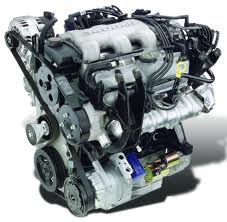 Chevy Citation started off the year 1980 with sales success. During its illustrious 5-year production, almost 2 million vehicles were produced. The buying public quickly caught on to the fuel savings that the Citation offered. For over 2 years, the Citation was a best seller for Chevrolet. Sales dwindled in the mid 1980s and the Citation was eventually replaced by the Corsica. You don't have to search around for used Chevy Citation engines anymore. They are found here and always sold at prices no other dealers can match. Buying second hand engines is not a problem when you know the secrets. We are one of the best-kept engine secrets.
Chevrolet has done a lot correctly during its reign as the number one automaker in the world. Cars like the Citation that were only produced for a half a decade are still in use on the roadways of the world. The good thing about getting used engines for these vehicles is that there are dealers like us that still stock them. We have the famous 2.5L Iron Duke that was the first engine put into the Citation in 1980. It was also more famously used in the S10. A larger 2.8L V6 is also available that amps up the horsepower.
Used Chevy Citation Engines 
The compact nature of the Citation did not deter it from having V6 power. What the 4-cylinder lacked in horsepower was made up for in the 6-cylinder. The way we bring engines into our warehouse for sale is a different process that helps our customers. We don't pick up the phone and order what is out there. We go through several negotiations back and forth with our top engine suppliers. We're only interested in getting engines for our customers that are in the shape that is asked of us. We know customers don't want to deal with a high mileage or rusted engine. We uphold the quality for a lot of junkyards and small body shop mechanics that demand a great engine supplier.
We give two things that are combined with almost every engine order. The first is free shipping. It doesn't sound like much but it helps. When you ship a 300-pound engine 2000 miles, the price can really add up if you are not careful. We use shipping carriers that are able to deliver engines on time and safely for less. This is one way we have reduced the costs for shipping. The second thing that we do is extend all of our customer warranties. We help people save money all around. We help by giving a little extra time after the OEM warranty runs out. We're dedicated to selling the most respected used engines.
Used Chevy Citation Engines Quotes
Try out our new quote form today. Your quote is instant. You won't have to call us unless that is how you prefer to get a price. Click on the Citation engine and year that you need. Our quotes are delivered immediately 24 hours a day. If you do want to call, be sure to call 888-284-3591. We won't tie up the line or try to sell you what you don't want when a quote is all that interests you.