Chevy Express 2500 5.3L Used Engines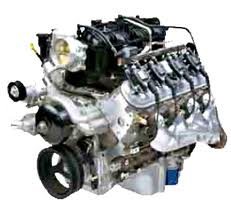 Chevy Express 2500 is a true workhorse when it comes to business or general use. These vans are useful in many situations and business owners around the world have depended on them for years. There are several engine types that GM used for the Express, but the Vortec 5.3L is very common. We offer the lowest prices online for Chevy Express 2500 5.3L used engines and will continue to do so. Our clientele is junkyards, mechanics and salvage shop owners that depend on used engines to be sellable quality and not pieces of rust. We make our customers happy right on this website and sell 5.3L engines around the world.
The V8 power of a Vortec is virtually unmatched by any other U.S. automaker. A diesel engine does not count because gasoline engines are what are called for in the Chevy Express. Ford nor Chrysler have been able to out perform the Vortec series of engines. We find these engines in stock at dealerships and from engine wholesalers that we have accounts with. Finding a replacement engine for a 2500 Express van is not that hard to do. It is harder to find one that meets Chevy's quality standards as well as the high standards that we personally set. We don't deal in rusted engines.
Chevy Express 2500 5.3L Used Engines Tested
We know from experience that an engine test means nothing unless it is performed properly. Any mechanic that has been around a used engine knows that there are certain areas to investigate. We know that. What most people don't know is that you cannot base the condition of an engine just from the opinion of someone inspecting it from the outside. That's why we have a dyno testing department for our engines. We use this sophisticated tool and have invested in the right equipment to verify that our engines are perfect. We would not be able to sell engines around the world without knowing 100 for certain that what we have it a cut above the rest.
When all of our testing is finished, each engine is tagged and put into our computer database. The price is added and our inventory is updated immediately. This process goes on throughout the day and our entire staff of engine experts contributes to our success. We probably have the friendliest and most dedicated workers that any company can ask for in the engine business. We don't have a high turnover rate and many of our employees have devoted their life to selling engines. We are serious people with seriously low pricing. Our Vortec engines are able to stand against anything you might have found online already. We get a lot of feedback and complements about our engine quality.
Chevy Express 2500 5.3L Used Engines Pricing
You came from a search engine hoping to find the right price for a Vortec 5.3-liter engine. You don't have to search anymore. We offer you the lowest pricing for Chevy engines here at www.usedengines.co. Our engines are nearly perfect in every way. Get our price by using the form on this page. You can call toll free at 888-284-3591 if you want a quote to be generated over the phone. We're easy to contact and are the premier provider for used Chevy engines online.