Chevy HHR 2.4L Used Engines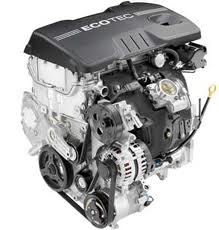 Chevy HHR was a concept car created exclusively by General Motors. The 2.4L Ecotec was the most used engine in this series due to its higher horsepower. The HHR was sold to hundreds of thousands of people around the world and this retro station wagon took on a life of its own. Car clubs and collectors alike hold conventions and annual celebrations that feature the Chevy HHR. We sell Chevy HHR 2.4L used engines right from this website. We are the largest General Motors used engine dealer on the Internet and have multiple warehouse locations in the United States.
What does a used engine really come with? The answer is that your engine condition depends on where it was purchased and who owned it previously. We have been very lucky creating partnerships throughout our existence with engine distributors and suppliers. We are able to buy excellent engines that are in used condition. We take the engines inside of our engine shop and shine them up for sale. What we are interested in with Chevy engines is low mileage. We know that finding an engine that does not have high miles from an auction website is pretty much hopeless. Because we buy from the best distributors, we provide low mileage HHR used engines for sale.
Chevy HHR 2.4L Used Engines
We sell thousands of 2.4L Ecotec engines each year and our price has just a little bit to do with that success. What we usually hear from feedback given by our customers is the speed of shipping and the cleanliness of each engine. For some reason, when people buy used engines online they have the notion that they are all alike. Many people find out quickly that used to us probably is not in the vocabulary of another dealer. Our engines are not full of dry rot, corrosion or rust. We take extreme measures to prevent this type of deterioration with our testing practices. Each engine goes through a cleaning phase and special treatment is applied by our certified GM mechanics. We give you many extras for the price that you pay.
Fast shipping is one of the freebies that are included when you buy a 2.4L engine from our company. Negotiations have already taken place with top carriers that agreed to handle our engines each day. You will not have worries about shipping damage or delays. Our professional staff crates each engine by hand and transports engines using the safest equipment. Engines are shipped out by the hundreds each day from our various locations. You need replacement Chevy engines quickly and we have no trouble providing that to any of our customers.
Chevy HHR 2.4L Used Engines Pricing
You are not a sales invoice or an email address here at www.usedengines.co. We know you are a real person with real engine needs. You can get treated poorly from other sellers online and we take your business seriously. Use our HHR quote form right on our website. This will get you our pricing fast or you can call us toll free at 888-284-3591 . Don't let your HHR sit without the engine it needs. Get it from us for less.