Chevy Nova 1.6L Used Engines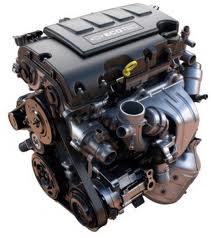 Chevy Nova lovers that owned one of these cars in the 1960s and 1970s might have been disappointed when the sub-compact arrived in 1984. After Chevrolet retired the Nova, sales of compact cars had taken over and a replacement was in store for the Nova. A smaller engine that was produced by Toyota was used instead of the larger V6 engines of the past. The new 1.6L engine gave great fuel economy and beat out most of the sub-compact competition. It is no coincidence that we have Chevy Nova 1.6L used engines for sale. We offer these at a tremendous price and they come with a guarantee of satisfaction.
You will be pleased to know that a used engine that is shipped to you by us in clean condition. We are aware of many of the engines that get sold on other websites. We do not deny that these engines are not in great shape. What we do is we attach a professional buyer to each Nova engine that is purchased for us to sell. We put the entire reputation of our company on the line. We trust the employees that we have and know that the 1.6L engines that arrive here for us to sell are always clean and in higher than average used condition.
Chevy Nova 1.6L Used Engines
Our 5th generation Nova engines always arrive to your location with a period of warranty coverage. Nothing leaves our packed warehouse without going through our pre-shipment checklist. The things that matter most to us are shipping speed and engine protection. We are never concerned with how much profit we earn until our customers are completely satisfied. The 4-cylinder engines that we send out get there in part because of the carriers we trust to deliver our crated engines. It takes professionals on both sides of the transaction to make good things happen. We are impressed with our own employees and the friendly freight companies that transport our engines for sale.
We are known for taking things just a bit farther than average sellers. Our buying, our inspections, our expert customer service and our inventory all make us the experts that we are today. We have been working in the used engine business for quite some time and many other companies have already closed up shop. Getting an engine regardless if you are a business owner is one of our priorities. Our regular customers and our business customers are treated equally. The pricing remains low for all that inquire and purchase a 1.6L engine from us. We can honestly say that we have the cleanest, most reliable and the best performing engines you will find.
Chevy Nova 1.6L Used Engines Pricing 
It takes no time at all to find out how much money we can save you. The only work you have to do here is make a couple clicks with your mouse. Our quote form is what sends out all of our Chevy Nova engine pricing. Use it now and you'll find out just how much you won't have to pay. Call our specialists with questions and we'll help give you the engine buying experience online you want.