Chevy Silverado 1500 Used Engines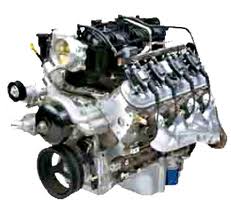 The Silverado 1500 series was introduced in the late 1990s and has become one of Chevy's most in-demand brands. A unique thing about this pickup truck is that you can find it in several different engine configurations. Both V6 and V8 sizes are used and more specifically with displacements of 4.3L, 4.8L and 5.8L. We have all of these Chevy Silverado 1500 used engines in stock and ready to ship today. Our team of engine buyers finds deals like this on GM engines and we sell our inventory to scrap and salvage dealers and regular customers that want a great price on a long lasting GM engine.
It's a fact that we have what is called the largest used engine inventory for Chevy engines in the U.S. Part of our success was earned the good old fashioned way with low prices and our team of customer service agents. The other part was earned with the selection of engines from our GM contacts around the country. We are interested solely in low mileage used engines and these are what we make available. It's hard to sell a used engine with 90,000 miles on it when chances are our customers already have one of those engines. There would be no reason to swap it out. Our Silverado engines are definitely the buy you've been searching for online.
Chevy Silverado 1500 Used Engines + Warranties
Finding warranty coverage that lasts more than 180 days is hard thing for a used engine. You might even be aware that most dealers avoid warranties all together. If we sell something to someone else, we have the confidence that it will work as intended and we prove it. Our unlimited mileage warranties are definitely a rarity in the used engine business, but so are our prices, support and shipping team that we use. You can set your fears aside when you browse through our inventory of excellent engines for sale. Our Chevy warranty is great and our engines will out last anything you've already found on the Internet.
Low prices aren't all that we do for our customers. We test, test and test again until we are completely satisfied with every V6 and V8 engine that will wind up leaving our warehouse. Engine quality is at the top of our list next to our low pricing. We don't sacrifice our reputation by skipping this vital tool to help us reassure you that what you are getting is perfect. We invested in dyno testing equipment for our mechanics to use each day. These in-depth reports that are generated help us find compression and oil issues that can be any engine's downfall. Even though we use this testing, we rarely have to refuse an engine and that is a great accomplishment for our buying staff.
Fast Chevy Silverado 1500 Used Engines Quotes 
What brought you to this website; a low price and great service? What about fast shipping? You get all of those when you use the quote form on this page to review our pricing. Enter your details and what you get in return in an awesome price from great people. Call on the phone at 888-284-3591  if you have questions or prefer to get your quote that way.