Chevy Suburban 5.3L Used Engines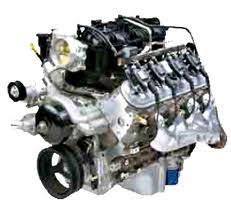 The Chevy Suburban is the oldest and longest produced automobile in the world. As one of Chevy's first creations, the Suburban has been through dramatic changes visually, but the power and engine performance that this full-size vehicles gives out has always stayed true to driver satisfaction. We have Chevy Suburban 5.3L used engines in stock and ready to ship anywhere in the world. Our Vortec V8 engines are higher than the quality you might already be used to when researching engines online. The difference is in the way that we buy used engines and get them prepared for sale to our customers. Each Chevrolet engine is priced low to move quickly out of our warehouse.
You can get up to 300 horsepower running our used V8 engines. These Vortec 5300 series motors are from the Generation III family of General Motors engines. Since 1999 these engines have ruled Chevy's lineup. We are proud to offer them to our U.S., Canadian and overseas customers for less. Used engine sellers most often sell engines that are not in the condition that you expect when you receive it. Our philosophy for selling engines is very different from average dealers and we will never sell something we are not absolutely certain about. This is how we have built our reputation for having the largest used engine inventory in the U.S.
Mechanic Tested Chevy Suburban 5.3L Used Engines 
Our process for putting our stamp of approval on our engines is easy to understand. We use 2 ways to accomplish testing and prove engine quality. The first is by using our manual 30-point inspection. This is a printout of 30 of the most essential places for a mechanic to inspect on a used engine. Our mechanics created this test to find any issues with engines that are flawed. We are able to severely reduce or eliminate all of the problems that can happen to an engine that has a few years on it. This in-depth manual test is very similar to the visual inspections that are completed in Chevrolet engine plants around the world.
Each Chevy Suburban V8 engine that is tested visually is also tested with our computer. Our dyno testing machine is very thorough and can verify the results that are collected from our manual tests. The little things can creep up on an engine and without computer data these would be hard to find. We use the computer data that is generated for comparison of OEM data by Chevy. We find that these efforts provide every one of our customers with flawless engines that are ready for bolt down under the hood of any Suburban.
Chevy Suburban 5.3L Used Engines Quote
Getting your price quote from our website is simple. You can enter the 5.3L engine information that you need using our quote form on this page. It takes about a minute of your time and we will save you a lot of money compared to prices you have see posted online already. You can also call our Chevy engine experts at 888-284-3591 and you are also offered our lowest price here at www.usedengines.co.