Used Chrysler Engines for Sale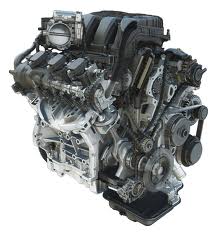 Chrysler has produced cars and minivans that have pleased drivers worldwide. The Chrysler Group has always put development of its vehicles first before company profits. It takes time and excellence to get the buying public to have faith in vehicles that are offered. Chrysler has always over delivered to its customers. The brands like Dodge and Jeep that are owned by Chrysler have flourished due to the marketing power and vehicle dependability. You have your pick of current and classic used Chrysler engines for sale right on this website. Get used engines with big discounts for a change instead of retail pricing.
Chrysler engines that you will find here are all genuine. This means that they are real nameplate motors. Engines for sale that we find are not cheap reproductions of the real thing. Our distributors and companies that we work closely with help us build our inventory. The quality of what is sold here needs to be high because approximately 50 percent of what we sell is resold to business customers. Cars like the Le Baron, Pacifica, Town & Country and the Acclaim all helped make Chrysler what it has become. This leading automaker continues to support past and present model engines.
Used Chrysler Engines for Sale
The mainstays of Chrysler include multiple engines. Everything from 4-cylinder to V6 to V8 are available. Some of the larger engines are put into Jeeps and Dodge Ram pickup trucks. The smaller engines are used in the sedans and the passenger cars. One thing drivers instantly recognize with a Chrysler engine is the great fuel mileage. The used engines on this website keep up with this tradition. Nothing sold here is a fuel hog because of internal or external engine problems. Our experts find the best engines and we put the lowest price tags on them. Our dealer-to-dealer network is very strong and we're able to get the inventory used customers need.
The newer Chrysler engines in our warehouse fit a variety of modern cars. The Aspen, Cirrus, Crossfire and PT Cruiser are all in-demand vehicles. Getting a replacement engines is fast and simple here on our website. We use a detailed engine quote system to deliver all of our Chrysler engines for sale. What you will find is our low price and all of the additional details that come with a used engine purchase. Our engines are always cleaned and tested by our engine department. The routines that we use here to determine engine quality are expertly administered. We use tools, experience and testing equipment to properly valuate what is sold.
Used Chrysler Engines for Sale Price Quotes 
You can access our form for quotes right here. You only need to make two clicks with your mouse. No personal information is asked or is required. Just a low price is all that you get. Review your quotation and then call our engine staff at 888-284-3591. Let us send you a used Chrysler engine for a price you can be happy with for a change.