Used Chrysler LeBaron Engines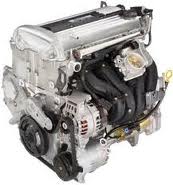 Chrysler LeBaron was initially created in 1977 and was introduced as a budget-friendly automobile. The LeBaron was large and had a huge V8 engine. While these cars gained public acclaim, the sales of the LeBaron did not begin to hit mass appeal numbers until the 1980s. The relaunch of the LeBaron turned it into a convertible. The standard edition was available although more drivers rushed to buy the convertible version. Both the 2.2L and 2.5L engines were scaled back from the original V8. You will find these used Chrysler LeBaron engines sold in good condition for extremely cheap prices here at www.usedengines.co.
The much smaller 4-cylinder engine was a slant 4 design. Chrysler did produce a turbo version in the later part of the '80s to give drivers a boost of power. The LeBaron continued its sales domination until 1995 when it was phased out in favor of the Neon and similar vehicles. There were millions of the Chrysler LeBaron engines that were produced in the 18 years that Chrysler offered the LeBaron. The 2.2L and 2.5L engines were even used in other vehicles to help spread the mass appeal to more buyers. Engine quality from our company is always put first and it shows in the customer satisfaction we create.
Used Chrysler LeBaron Engines 
What good is an engine with a shoddy warranty? We don't see the point in companies that offer short warranties with a used engine. There are only two reasons why it happens. The first is that a seller is not supporting the engines being sold. Some companies put a lot of time and effort into building large inventories just to move whatever engine they think will sell. The second is that suppliers usually set the warranty term. Buying from suppliers that offer no warranty is a sign of a disaster. The Chrysler LeBaron motors that get into our warehouse come here sent from respected companies. It is from these relationships that we can get the best warranty protection to attach to the sales of engines.
Chrysler is a great company. The engineering that goes into the design of the engines is downright spectacular. You don't ever hear or read about recall issues with anything that Chrysler produces. You do hear it about other engine manufacturers. We carry Chrysler engines here because we know they hold up to the rigors of the road. Engines that are cared for during the natural life cycle will always outlast ones that are not. Getting a 2.2L or 2.5L engine from our company ensures you get the best. Our engine staff always sends out completed orders the very same day to reduce time spent waiting for LeBaron engines to arrive.
Used Chrysler LeBaron Engines Quotes
Our quote form is extremely fast and simple for you to use. Try it out today. It will instantly show you the lowest price we offer. It also includes our free shipping information if applicable to the engine you select. You won't even have to call our support staff. If you do have a question, call toll free at 888-284-3591. We support you and match you up with the correct engine fast.