Used Chrysler New Yorker V6 Engines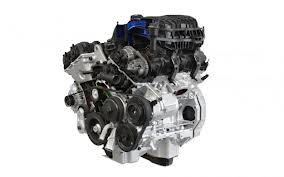 Chrysler New Yorker represented 50 years of production. The first New Yorker was created in 1946 and the last rolled off the line in 1996. This luxury car was around way before the Lincoln Town Car or other luxury vehicles. Chrysler has always been a company that produces some of the best looking and dependable cars. Buying used car engines for sale should never be problematic. We sell used Chrysler New Yorker V6 engines to business and standard customers. Our automotive industry excellence is put into the inventory we sell. This same excellence is given out with each used engine order we receive.
The 12th and 13th generation of the New Yorker is the point in time when the warranty period was extended. The traditional 30,000-mile warranties were upgraded to well above 50,000. This was due in part to the engine changes the Chrysler was implementing. A new series of V6 engines were tried out in the New Yorker and remained there until the close of its production. The 3.0, 3.3, 3.8 and 3.5 all served the purpose of providing more value for luxury sedan owners. These are the same engines we find from top distributors of Chrysler engines. We get these motors shipped here so we can examine the quality for each customer.
Used Chrysler New Yorker V6 Engines
A used engine can be a complete dud or be something unique. We are extremely particular when it comes to inventory. We research all wholesalers and distributors before we decide to purchase engines. We are 100 percent certain that the people we work with meet our engine quality standards. Our reputation is raised or lowered with the sale of a used engine. There is a lot at stake when we sell V6 engines to the public. Our engines have to be above average. We accomplish our success with good old fashioned hard work. Everything from internal inspections to hiring the right sales team is completed by our company.
With the New Yorker being out of production, not all dealers carry the engines that fit into these cars. We've always supported the Chrysler brand and will continue doing it. The V6 engines you'll find here are all warranted against damage upon arrival and after installation. We have set terms of coverage that each engine receives. We grade used engines on quality, age and a host of other factors. You can rest assured that something in our inventory or what we special order is in fact a great engine. We've never had to deal with warranty problems and don't plan on dealing with them in the future.
Used Chrysler New Yorker V6 Engines Pricing 
Go ahead and check out the online system for quotes we offer. It's really fast and won't take any of your personal information. You get to review quotes here 24 hours a day. When you've received the information you needed, call our toll free number at 888-284-3591. We are here to assist you both before and after you complete a used engine sale. Get your used Chrysler engines from an expert company.