Dodge D250 Used Engines for Sale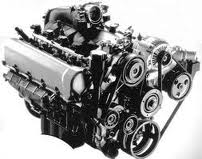 Before the present day Dodge Ram, the Dodge D250 is what truck lovers turned to when they wanted an alternative to Ford and Chevy. Dodge proudly offered 3 separate engines in the D and B series pickup trucks. The smaller 3.9L V6 was the entry level engine and it still dominates many of these Dodge trucks today. Buyers had the option to upgrade to the 5.2L V8 or the 5.9L Cummins diesel. We have these Dodge 250 used engines for sale and ready to ship. What we offer is a very low price without any less quality. We are one of the largest Dodge engine dealers on the Internet.
Used engines are a great way for you to save money except you should be aware of where you purchase one. There are literally hundreds of websites and online auctions that offer used engines for sale. The biggest difference between our company and the rest is that we are a professional engine dealer. We buy from distributors and dealerships and then resell engines to salvage companies and average people. Our network of customers spans worldwide and we do not sell anything on auction websites. If you want our engines, you have to go through us and we don't sell motors for other people.
Tested Dodge D250 Used Engines for Sale 
One factor in determining how long your engine will last is the phases of testing that can be done to prove it. Since many companies do not invest in testing, you can be pretty sure what you are buying is not something that will last. Our testing process is done by computer and by visual inspections. We use both to give our customers double assurance that our used Dodge engines are ready for installation. The ability to put thousands of additional miles on a used engine is only possible with one that has low mileage to start with. All of our D250 engines have the lowest mileage that we can find to give you a great deal.
The dyno testing that we do proves that no problems are inside of the engines that we sell. They are guaranteed to be certified by Dodge standards and fit perfectly into your pickup truck. Each of the V6 or V8 engines are crated properly and prepared for shipment. Our expert freight team handles each of our inventoried engines correctly and safely. We have one of the lowest prices for shipping engines in the country. Even combined with the engine savings you still save a lot of money buying our Dodge used engines. You now have a professional source to buy your engines from and do not have to deal with the strain and hassle that buying engines online can bring.
Dodge D250 Used Engines for Sale Pricing
You have arrived on this website because you want a great used engine price. We give that to you no problem. Use our simple D250 quote form on this page. Your price is instantly generated. If you want to make a phone call to us, call our toll free line at 888-284-3591 . This puts you right in touch with our quote department and you'll get the price you have been searching for in Google.