Used Dodge Dakota 3.9L Engines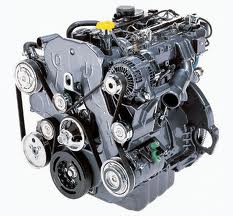 Dodge Dakota came to life in 1987 and remained until 2011. What this pickup truck series offered was a lot more power. The S10 and Ford Ranger made use of smaller 4-cylinder engines as the base power engine. The Dakota started things off with more horsepower and quickly changed to a V6. The 3.9L V6 Dodge engines that are found inside our warehouse make great replacements. One thing you'll find about our used Dodge Dakota 3.9L engines is that they are sold for a great price. These engines are picked up for a steal of a price and offered to our customers with no markup applied.
Dodge used two versions of its 3.9L V6 during the production run of the Dakota. The first was the 180 horsepower LA engine. This base was the first design and it was used until the early 1990s. The creation of the Jeep inspired Magnum engine happened in 1993. The 3.9L was used in many Jeeps and was switched over for use in the Dakota. The newly named Magnum was offered until the PowerTech replaced it. We have the two unique 3.9L engines for sale here always at great used prices. There is no struggle required to get the price you want to pay here at https://www.usedengines.co.
Used Dodge Dakota 3.9L Engines
We get and offer great deals on Dodge V6 engines. We have a dedicated staff of engine experts that work here. We give a complete satisfaction guarantee to each customer that orders engines from our company. We don't have to deal with sale prices because our engines are always discounted. The same price that someone pays today is what is charged tomorrow. We've become one of the hidden secrets of many used engine installers in the U.S. Everyone from mechanics to warranty companies that demand a great engine comes here. We deal professionally with every customer and there is no special permits or licenses required to get our lowest Dodge engine prices.
We're a big believer in quality over quantity. We built a huge inventory of engines but they are all worthy. Nothing inside of our warehouse is questionable. We have a pretty good process of selection that we undergo here. All reviews report the mileage, wear on the heads, hoses and the block as a whole. If something is wrong with a used Dodge engine, we stop what we're doing and address the issue quickly. Putting this kind of effort into our company would not be possible without our dedicated mechanics. We up our quality based on their recommendations as professionals. Your search for a used V6 Dodge engine can now come to its end.
Used Dodge Dakota 3.9L Engines Price Quotes
Find out what year of engine you need and select it from the Dodge quote form on our page. This is our quote form and it gives out all price quotes. Quotes here don't change overnight. They stay the same regardless of when we quote you. Call our toll free number at 888-284-3591. You'll speak with our professional staff. We'll set you up with a 3.9L engine that will exceed your engine expectations.