Dodge Durango Used Engines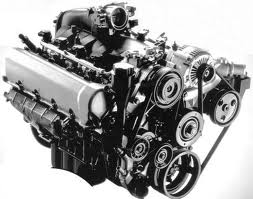 Dodge Durango along with the Ram are 2 of the premier vehicles for Chrysler. Over 200+ horsepower is available under the hood of the Durango and the huge 4.7L engine displacement puts it over the top. The 1997 introduction of the Durango to the auto world has helped it to seal its place among Chrysler's best-selling SUVs. The PowerTech Dodge engine was not the first production engine, but it quickly replaced the outdated 5.2L in terms of performance and consumer confidence. There were 5 years of production with the 4.7L and it has become the most in-demand engine for a Durango on the used Dodge engines market. We have Dodge Durango used engines in stock right now.
Our used engines are evaluated before we will include them in what we sell to the public. We are not a second hand engine dealer. There are many good salvage dealers or junkyards that serve this purpose. What we sell are low mileage engines that are warranty overstock or pull outs from vehicles that are in great condition. Engine replacements are normal and many lease vehicles are retired in just a few years. We buy up these Dodge engines and our mechanics go to work making sure that they meet our standards of engine quality. Every used Dodge Durango engine we have goes through the same strict inspection process.
Mechanic Tested Dodge Durango Used Engines
No two engines are created equal nor are used engines alike. The quality and care that is put into each engine often determines the condition of engines on the used engines market. The appearance of an engine often has little to do with what is happening inside of it when started up. Normal surface rust is common but this doesn't affect performance. What we sell are cleaned and tested used engines. Our Dodge mechanics rely on their experience and training during the testing phases and prove that every 4.7L engine we purchase is well built and will last for a long time.
What you buy is an engine that is described accurately and guaranteed to fit right into your Durango. We don't take off old parts and put on cheaper ones. We do not rebuild these engines and they are not cheap crate engine renditions. These engines come from a Durango and are ready for placement right into another one. Each 4.7L used engine that we sell is shipped out super fast and we make sure to meet all deadlines. Our shipping team is professional and uses the best materials when packaging each engine. Our used engines are shipped out worldwide and we have earned our reputation the good old fashioned way with hard work and excellent engine quality.
Fast Dodge Durango Used Engines Quotes 
888-284-3591 is the number to call and let our engine experts help you. When you ask for our low price, you get it fast and won't have to spend any extra time on the phone. We give out our prices online as well. Just enter your non-personal information into our Durango quote form and your price goes to your email. It's quite simple and easy to get our Dodge Durango used engines price.