Dodge Grand Caravan Used Engines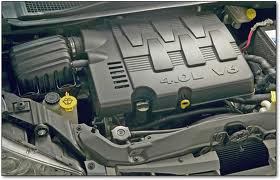 Dodge introduced its Grand Caravan at the auto shows in 1986. It was an instant hit and a luxury upgrade from the standard Caravan. The 3.3L engine was added near the tail end of the first generation of the Grand Caravan design. Over 4 generations and designs later, the 3.3L is still running strong. We have Dodge Grand Caravan used engines for a price you can afford. Our Dodge engines inventory includes the 3.8L as well. Dodge has made the minivan a household name and there are millions of Caravans that are used on the road everyday in the world. One thing about Dodge engines in our inventory is they priced right and shipped fast.
Used engines are a great way to save yourself some money. It is an expensive venture to replace an engine with a brand new one regardless of where it is purchased. There are rarely discounts offered when you purchase a new Chrysler engine. The cost can easily exceed the value of most used Dodge vehicles. Pricing is one of our features that our customers love the most. We are able to spend our money wisely and buy excellent Chrysler engines in used condition. Each V6 engine that we purchase is bought only from companies that we trust and have long-term relationships with in the engine community.
Certified Dodge Grand Caravan Used Engines 
Buying anything related to a vehicle that is not certified can be a bad decision. Are eBay engines certified? What about Craigslist? No they are not. If you are a savvy engine buyer and read online forums, you will find out quickly that putting your money into a reputable engine company is best. All of our Dodge mechanics have completed intense training programs to certify and work on Chrysler automobiles, pickup trucks and SUVs. It is the knowledge that they have earned that helps us offer such engines in great condition for immediate sale. Anything that comes from inside of our facility is tagged with our reputation. This is an effort we take seriously and always give the best to every customer no matter how big or small their budget.
Success to us means a great price on a used engine and fast shipping times. In that case, we are very successful in what we do and always exceed customer expectations with our core values. Each of our 3.3L or 3.8L Dodge Grand Caravan used engines are handled by trained professionals that use modern shipping tools and equipment. We move engines in and out of our warehouse everyday and we do not damage them or shorten their life span. We give you a cheap engine that rivals new engine quality for your Dodge vehicle.
Dodge Grand Caravan Used Engines Quotes 
Getting our price is super easy. Call our toll free quote line at 888-284-3591 to get a phone quote. Use our Grand Caravan quote form on this website to get a virtual quote. The quote process is the first step to the sale process. Evaluate the price and cost of shipping that we provide to you. If you agree that our prices are the lowest on the planet, contact us and we'll walk you through placing an order. If you don't agree, continue searching Google for a used Dodge engine that is higher than our prices.