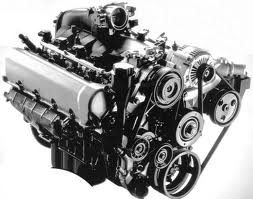 Sales of Dodge trucks expanded in the late 1990s due in part because of the 5.2L Magnum V8 engine. Both the Dakota and Durango sales were strong even up until the actual replacement of the Magnum by the PowerTech brand. Many of the trucks and SUVs that were manufactured during the 1990s are still traveling on roads around the world. We have a steady supply of the 5.2L used Dodge Magnum engine as well as the 5.9L and the smaller 3.9L V6. You will find that no one can beat our Dodge engines inventory or our low prices. We have been the secret for many years of dealerships and warranty service centers. Now our secret is out.
We don't sell remanufactured engines or new engines. We are an exclusive used engines dealer. This gives us a market advantage over many competitors that put time and money into those engines. We are able to concentrate on keeping our prices low and not paying high rebuild engine prices. We buy from the right distributors and know where to find the best deals. We always pass along any savings that we get from business deals to keep our prices lower. You can save a lot of money by buying a used Dodge Magnum engine from our website.
Great Warranty and Fast Shipping for Every Dodge Magnum Engine
We refuse to sell engines if they do not come with a warranty. We do our job in finding the lowest priced engines from reputable dealers. Many of our engines are pulled straight from leased vehicles or other vehicles that have low mileage. Our engines are just as good as a new car that is a few years old. We work hard to make sure that any problem is taken care of for our customers. Our warranty is free of charge and does not cost extra. If something goes wrong with an engine we sell, contact us and we will help you. It's that simple.
Instead of waiting a few days, we actually ship your order immediately when you place it. Every order is sent by computer to our warehouse where engines are shipped automatically. Our used Dodge engines are guaranteed to arrive to your location without damage or signs of abuse. We pay extra to protect everything that we ship out from our warehouse. This helps us avoid the type of scenarios that are common with used engines sold online. Our passion for engines will not allow us to give our customers any less than sheer perfection.
Immediate Quotes Given for Every Used Dodge Magnum Engine
Get our low price by calling 888-284-3591 . One of our experts will happily answer your questions and tell you anything that we have not included on this page about our engines. We make sure that you are fully informed and are only surprised by our low price instead of our quality. We give online quotes too. Complete our Dodge Magnum quote form and we'll send our price to you by email. It could not be easier for you to take advantage of our low priced used engines. Stop paying high prices online. You don't have to. Let us sell you an affordable engine.