Dodge Ram Wagon 3.9L Used Engines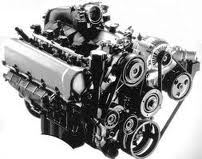 The Dodge Ram Wagon 3.9L engines are probably the most popular installment in the Ram Wagon. These engines were mass produced from the late 1980s until 2003. We still have quite a large stock of these engines and we have no problem getting more of them. The Ram Wagon was unique because it was made for passengers. It was unlike the work van model that was produced from 1972 onward. The Wagon had room for 8 to 12 people and was powered by either a V6 or V8 engine. Searching online for Dodge Ram Wagon 3.9L used engines is frightening if you do not know anything about the seller where you choose to buy. We are America's number one Dodge seller on the Internet. You have no problems here.
Dodge vans are powerful and the engines that are produced are one of Dodge's many achievements through the years. When purchasing online engines, you have to consider the age of the engine as well as the condition that it is in. Not every owner of an engine does the regular maintenance that is required for avoiding problems. Many sellers are actually selling for someone else and it is these third party engine deals that cause the most problems. Our engines come from one or two distributors and that's all. We know these people and have done business with them for many years. We trust their motors and these are what we put in our warehouse.
Tested Dodge Ram Wagon 3.9L Used Engines
Do you know what a dyno test is in the engine business? Some people do and some do not. People that know put a lot of faith in this type of testing because they know that no problems can get past the accuracy of the computer. A dyno test is using a computer to test compression and idle operation for each used engine that it is hooked up to. Automakers use this testing and we have investing into it at our facility. We know first hand if a used 3.9L engine will make the grade and we have the data to prove it. Our Dodge Ram engines that successfully make it through these tests are what go in our used engine inventory.
All of our customers get the same treatment. This means that we help each customer one on one and they always get the same pricing. The only favorites we have is our loyal customers. Both existing and new customers never have to pay more than they should for a Dodge Ram Wagon engine. We are one of the best and we intend to keep things that way. Buying used engines online is never complicated on our website. Our phone support staff is equally great.
Dodge Ram Wagon 3.9L Used Engines Quotes 
Our 3.9L engine quote form is what you will use to get our lowest V6 engine price. You can access it right on this website and if you need help you can call 888-284-3591 . We are always available to help you and we work very hard to keep our used Dodge engine pricing as low as possible. We are your partner for great engines.