Used Eagle Engines for Sale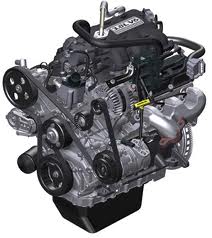 Eagle brand of cars were the remnants of the AMC phase out when Chrysler purchased the company in the late 1980s. The Eagle technology was based on part Chrysler and part Mitsubishi. The engines were strong and the vehicles caught on with the public. This venture lasted almost a decade until Eagle folded in favor of Plymouth and Chrysler vehicles. Find used Eagle engines for sale that are priced low and sold with a warranty here. We sell thousands of Eagle engines to customers just like you searching for a great deal. We make it happen here at www.usedengines.co.
There were six makes of Eagle vehicles. Each vehicle was slightly different and used different engineering to win over buyers. These vehicles were the Talon, Vision, Vista, Summit, Medallion and Premier. What you'll find here are these engines in almost perfect condition. It's natural for a used engine to come with some miles already on it. What matters the most is the way the engine was handled by its owner. Our distributors do a great job of sending us Eagle engines we have no trouble selling. We always ensure customer satisfaction. Just because Eagle is no more does not mean you can't still find these engines online.
Used Eagle Engines for Sale 
Some of the common Eagle engines were the 2.0, 3.3 and 1.5. A mixture of V6 and 4-cylinder engines were offered. Some of the motors were Mitsubishi base engines that were branded with the Eagle nameplate. Each one that sits in our current inventory is what you'd expect from a professional engine seller. This means low mileage, great exterior condition and performance reports. We do sell quite a few engines annually to body shops, junkyards and other industries that make use of used engines for sale. We know quality is very important to these companies and this is one of our motivating factors. The way we treat customers and how fast we turnover inventory should be a testament to our professionalism.
There are still plenty of Eagle cars still in existence. The reason for this is the engines were built very well. OEM engines from Eagle are all that you can find in our inventory right now. We are not a rebuilt engine or new engine seller. Preowned engines are a great way to buy when they are purchased like the ones we purchase.  There are no cosmetic issues or internal issues with any of our 4-cylinder or V6 engines. We tag each engine with a warranty to give a little bit of extra assurance that all is taken care of if problems happen.
Used Eagle Engines for Sale Pricing
It takes a quote and one of our specialists to get you the used Eagle engine you are searching for online. Our specialists can help you in two ways here. The first way takes no assistance. Make use of our quote system here and you'll be given access to our pricing. You can call 888-284-3591 and we'll help you instantly. You pick how you want us to reveal our used engine prices and we do it.