Used F Series Engines for Sale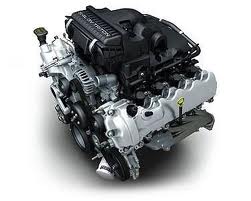 Ford F Series pickups have been sold for over 60 years and the selling process is not slowing down. The F-150 is by far the most popular Ford truck in the current lineup. The 4.2L engine is the secret behind much of the success of the F Series trucks. The fuel crisis in the 70s did not put a damper on the sales of trucks and vans for every automaker. Ford emerged through this tough period with a smaller, but equally powerful Windsor V8 engine. In our inventory, you will find used F Series engines for sale sold at very low prices.
There are 12 generations of  F series trucks that have passed through the engine shop down the production line of manufacturing plants around the world. The truth is that many of these generations of trucks are still on the road today. That says a lot about the quality of a Ford engine and why we choose to specialize in selling them. When you buy one of our Ford engines, you are not simply buying something used like what you find at scrap yards. Our experienced mechanics check out every engine before we buy it and then we evaluate it after we receive it.
How Good are Our Used F Series Engines for Sale?
We know our engines are in great shape. Why? We buy them from trusted dealers that pull them out of classic and late model trucks. There are many engines that have low miles and these are the engines that we buy. It would not do us any good to sell you an engine that has more miles on it than what you already have. Our expert mechanics evaluate the condition of every engine and make sure there are no leaks, gasket problems or header issues. These are some of the most unchecked things that turn out to be a real problem with other engine dealers. We evaluate everything.
Buying a used F series engine does not have to be a challenging task. Having trust in an engine seller is one thing, but actually receiving what you thought you paid for is another. We rarely, in fact, almost never process warranty claims. This should tell you something about the superior quality of our engines. We have been selling engines for a long time and know what to buy. We understand your problem. You need an engine. We sell engines. We solve your engine problem fast. We also warranty our engines as added protection for you. You don't have to struggle if you experience a problem.
Get Your Quote for Used F Series Engines for Sale
Call today for your free quote at 888-284-3591 . We don't hassle you and give you your low price quote fast. Use our engine quote form to get you price by email. We let you decide, but we know how impressed you will be with our low price. We guarantee our inventory and our pricing. We also ship the same day you order to eliminate freight issues to get you your engine fast. We pay for the call. You have nothing to lose and everything to gain by getting an F Series engines quote.