Used Ford 2.3L Tempo Engines for Sale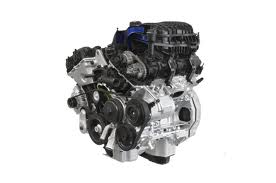 Ford put over 6 years of design into the Ford Tempo before it was first released in the mid 1980s. The 2.3L engine was selected for both the Tempo and Topaz and these two rival sedans competed on both sides of the Ford-Lincoln-Mercury brands. Finding these engines used is not difficult when you know what dealer has a good supply of them. Here at www.usedengines.co, we offer excellent condition Ford 2.3L Tempo engines for sale at a great price. You are not buying a rusted piece of junk. We deal exclusively in pull out and overstock engines. You won't find a better engine for our price much less the same quality.
One of the biggest differences between the quality of engines that we sell and what you find online is the addition of our warranty. Each engine that is packaged and sold comes with a standard warranty. We know that most sellers refuse to even honor a warranty after the dreaded 180-day mark. Our Tempo engines are much different. Since we already know we have high quality motors, we back up this claim with our coverage listed in our warranty to protect you. We don't want you installing one of our engines and hear about an issue or problem. We don't restrict how much you can drive or place other limitations on your use like some dealers do.
Dyno Tested Ford 2.3L Tempo Engines for Sale
All of our equipment is industry standard and our mechanics know how to use it correctly. Dyno testing is a process that allows us to look deeper into the interior of an engine and check the data that we are presented. Dynamic ratios are used to validate what engine compression should be and what it should not. Things like a ruptured hose, bad ignition and header problems can all be located with the help of our dynamometer. We believe that combined with our mechanic's knowledge that this testing sets our company well apart from all competition.
Our used Ford engines and not auction-based engines and are bought and sold by real people. We do the legwork that it takes to provide each of our customers with a Ford 2.3-liter engine in great sellable shape. We have a trained sales department that processes our orders and generates our engine price quotes. These professionals can tell you anything you ever wanted to know about the engines that are found in our inventory. When engines are sold, they are moved from our warehouse directly into tractor-trailers that take our engines right to their destination. This service is affordable and professional. We don't cheat you on the price of shipping our motors.
Instant Ford 2.3L Tempo Engines for Sale Quote
It is effortless to obtain our low Ford engine pricing. We provide our price right on this website. Enter your 2.3L engine details right inside of the form and our helpful staff will process the information fast. Your price is routed directly to the email address that you provide. You can also call toll free at 888-284-3591 to get our Tempo engines price.