Used Used Ford 4.6L Engines for Sale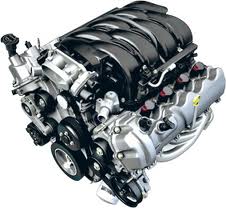 Ford has developed many famous engines, but only one engine besides the 7.3 has achieved worldwide fame. The 4.6L engine has been used successfully used for the past 20 years and is still going strong. Only Ford's competitor, Chevy, has achieved such feat with a modern engine. This Winsor Ford engine has been produced at the same Canadian factory for over two decades. The vehicles that it has graced include the Mustang, Thunderbird, Cougar, Town Car, Explorer and Econoline. The best part about this engine is that you will find used Ford 4.6L engines for sale in our current inventory. We know how in demand this engine is and we make our customers happy.
Since we buy Ford engines used, we are able to find the cleanest engines to offer our customers. Cleanliness is not the only thing that we look for when we buy 4.6-liter motors. Our distributors know that we do not buy high mileage engines and only call us when they have containers full of low mileage engines for sale. We are able to beat any price by buying this way. We are truly passionate about Ford engines and know that our customers are very appreciative that we take such great care in providing engines.
3-Year Warranty with Our Used Ford 4.6L Engines for Sale
Our warranty is unlike what you might have witnessed elsewhere on the Internet. We've seen the 30, 60 and 90-day warranties and do not understand this mentality. If a problem is going to happen, 99 percent of the time it will happen after these short warranty periods. We therefore extend our engine warranties to a full 36-months to protect your engine investment. We do change out parts from time to time if we feel that our engines need updated components. These will feature the OEM warranty and our labor is covered. If you have an issue, we don't make you wait and we fix it right away. You can't go wrong by buying our used Ford engines for your vehicle.
We have the most trained staff of employees that work hard for us each day. When you make contact with us, you will find out just how different we are. Our prices are low because we don't try to make big bucks on every sale. By moving engines in volume, we are able to offer great prices and still pay our expenses. We ship engines immediately when they are ordered. This means no delays or risk of damage in shipment. Your Ford vehicle will not have to wait for an engine replacement or swap. We never get tired of hearing about our excellent service to our customers.
Price Quotes for Our Used Ford 4.6L Engines for Sale
Call us today and get our low price. 888-284-3591 puts you right through to a real person that is waiting to help you. Ask us whatever you want about our engines. We want to help you. We give you the lowest price and then you decide when you want to order. It's simple. We will email you a price quote if you use our 4.6L engine quote form. Check us out. You'll be glad you did.