Used Used Ford 4.9L Engines for Sale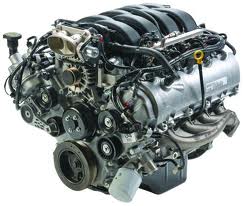 Few engines have received legendary engine status. The Ford 300 is a famous engine that was used in many of the most popular Ford models. The 4.9L engine is the original beast. Everything from vans to wagons to pickup trucks held this engine and made Ford proud with the sales that it brought. That's one of the reasons that we have used Ford 4.9L engines for sale. We know that there are thousands of these vehicles that are still in use each day and engine replacements and swaps are required. We buy these used engines and do not skimp on quality for our loyal customers.
This might be your first time buying a used engine. You might not know what you are up against. We are here to help make buying a used engine online as pain-free and stress-free as possible. Even if you are a seasoned pro, you can be mislead by some engine sellers on the Internet. We take engine selling to heart and only have the absolute best. Our inventory is full of Ford 4.9L engines that have been checked out by our engine staff and deemed in excellent condition. We won't sell you something that we would not put our faith into. We built our engine business on quality and our lower than national average engine prices.
Our Engines Have a Warranty and a Cheap Price
We were not the first to offer a cheaper price, but we are the first to include a warranty. We do not sell something that we cannot warranty. Engines are fragile works of art. They can work great one day and fail the next. The problem is usually from component failure or OEM issues that we have no control over. We do, however, make it up to our customers and replace or fix anything on our engines that fail. We want every one of our customers to be excited and totally happy with our used engines for sale. Each 4.9-liter used Ford engine is checked out, cleaned and passed by our inspection process before its added to our warehouse.
Another difference between our engines and the others that you find online is the speed of shipping. We don't care where you order from because our engines arrive in just a few days. We ship extremely fast. We know that engine swaps are time consuming and project cars are built on tight schedules. We don't want to be the cause of a delay or issue that causes you a problem. We ship out each 4.9 Ford engine the same day its ordered. You want a low price. We give it to you. You want fast shipping. We give it to you. We care about your vehicle.
Fast Quotes for all Used Ford 4.9L Engines for Sale
Just like with our speed of shipping, we give out our quotes equally fast. It really takes less than one minute to get our price. Call us at 888-284-3591 to get our low price. We email prices too. Just enter your Ford engine information into the quote form on this page. We don't make you wait. Check your email and then give us a call to order. What could be easier?