Used Ford Bronco 302 V8 Used Engines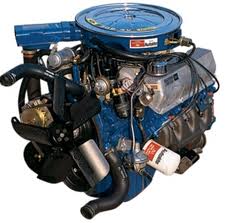 Ford Bronco lasted for 32 years of production before its discontinuation in 1996. Throughout its 3 decades, the Bronco was it before the F-Series trucks or Expedition were household names. The most common Bronco engine is the small-block 302 V8. This 5.0-liter engine received its power from the development and design engineers at Ford. The choice for the engine was the faithful Mustang engine and many of the parts were recycled from other Ford Motor Company cars or trucks. What mattered was the power and the confidence that buyers had. This confidence still remains for Bronco drivers today. We have Ford Bronco 302 V8 used engines that fit perfectly into your Ford.
Since we are a large seller of V8 engines, obtaining engines for a Bronco is not difficult for us. We don't have to search very long to find our qualified distributors and partners that have them ready to send out to us. Many of the engines that are sold from this very website are pullouts, dealer loaners and just really excellent condition used engines that we buy. One of the things that we love about what we offer is that we don't have to do much to an engine besides shine it up a little before it is put into our warehouse.
Ford Bronco 302 V8 Used Engines for Less
Why pay more? It's a simple question to ask. You need a V8 engine that is reliable and that will not suck all of the funds out of your bank account. We don't use the same frame of mind that average sellers use. Profits are second or third to us and never first. What comes first is how we treat a customer and what relationship that we develop with them. We don't have to spend our money convincing how great each engine we have can be in a Ford Bronco. Reviews, customer testimonials and general word of mouth does all of our advertising for us and is proof how happy our customers are with each V8 engine we sell used.
We don't have to invest in special rebuilding technologies to sell engines. The companies that have to spend time rebuilding don't know where to buy an engine. Engines that have to be rebuilt from scratch were never good to begin with. We put a little time cleansing an engine and inspecting it. We even use our dynamometer to test its specs and performance but that's all. We have great motors. It's simple to understand. We don't have to overpay for a rebuilding job or outsource the work that we do here in our own shop. Your 302 V8 engine is in the best used condition that it will ever be in when it arrives anywhere in the world.
Ford Bronco 302 V8 Used Engines Pricing
Getting quotes here at www.usedengines.co is fast and a painless process. Our website technology allows you to get a 302 engine price instantly upon clicking the submit button on our quote form. Just this maneuver will save you hundreds of dollars. No haggling or negotiations are required. You can call 888-284-3591 and let our helpful staff get you a price if you don't want it sent online. Buy something used that is actually worth it for a change.