Used Used Ford Escort GT Engines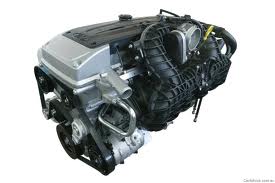 Ford Escort was created in 1981 and quickly got the attention of drivers worldwide. This compact car was great for fuel economy and filled a void desperately that was needed during the early '80s recession. The original engine was the Ford CVH engine. This engine was small but it got the job done. It lasted until 1985 and Ford made additional power increases. The second generation Escorts are what most people remember. These included the Mazda B-series engine. It is these used Ford Escort GT engines that you can find for sale in our warehouse inventory. We're always working hard to locate the best 1.8L used engines for Escort customers.
Escort GT was one of the sport models that Ford experimented with in the mid 1990s. The Taurus was nearing the end of its run and Ford wanted a lower priced clone. The Escort GT was one of the models that were produced. The 1.8L engine was based on the Mazda platform. The famous B engine was used successfully in many versions of Ford cars through the years. There is no type of trade off between power and fuel economy standards with the 1.8L GT engine. We ship a lot of these to our customers that have used Ford cars.
Used Ford Escort GT Engines 
Searching for the phrase "used engines online" can bring up a lot of choices. Our website is positioned near the top of all search engine results for a reason. We are the number one supplier for used automobile, truck and SUV engines on the Internet. You don't have to take what we tell you as the truth. You can find the same information doing a quick search. Our reputation is high but our engine quality is always higher. There are things that happen here that customers never get to witness. The lengths that we go through to get a perfect condition 4-cylinder engine can surprise you.
With a Ford Escort engine from our website, you won't worry about some of the common issues that can happen when buying online engines. Warranties come standard with all engines that we sell. You won't fear putting something into your own vehicle or reselling it to have it fail. Our protection gives you all the assurance that you will need before you complete a purchase here. The 4-cylinder Escort engines that we offer are all checked out by our own engine staff. You can rest assured knowing that each and every detail is accounted for in our inventory. Our shipments go out the same day they are ordered. It's really simple partnering with us as your engine source online.
Used Ford Escort GT Engines Quotes 
You're just one step from saving a lot of money for an Escort engine. You will learn the quote process here is on an expert level. The pricing is automatically given to you when you input your information into the form that you see. It's really fast and will not be a waste of your time. You can always call our specialists at 888-284-3591. We'll help you get an Escort GT engine quickly.