Used Ford Freestyle Duratec Engines for Sale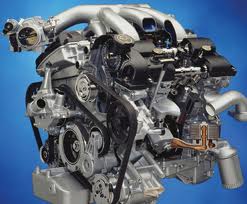 The Ford Freestyle was a mixture of a station wagon and crossover SUV. It was designed to take the place of the original Taurus wagon in 2005. The Duratec 3.0L engine was the same used for the Fusion and other Ford passenger cars. The Freestyle was retired in 2008 and relabeled the Taurus X. The same Duratec engine was used. Regardless of what vehicle you have, we have the Ford Freestyle Duratec engines for sale that you need to make a replacement. We have Ford Duratec engines for less than what you might have found already online. Our used engines are super clean and ready to give you another 100,000 miles.
Our Ford D3 motors are just like what you would find in a gently used or leased automobile. In fact that's where we get them. Our goal is to provide our customers with engines that do not have the highest mileage, but an engine that is well within its standard operating range. The Ford engines that are built today can withstand a lot of wear and tear. This does not mean that any two engines will be alike though. We are very, very selective over what we purchase and always make sure that our 3.0L Duratec engines give you the quality that other engine dealers do not.
Dyno Tested Ford Freestyle Duratec Engines for Sale
We don't have to test what we buy, but we do so to make sure that our reputation is not damaged. We cannot ship something out of our warehouse that we are not 100 percent sure that it works correctly. We use a two-step process with every Duratec engine. The first is our thorough mechanic inspected testing. Every part is visually inspected for any signs of deterioration or something that appears out of the ordinary. Notes are taken and used during the next step. The dyno testing is started after the visual inspections. We can further evaluate the engines with our computer equipment. All of these tests prove that our 3.0L Duratec engines are perfect.
We take selling our Ford engine seriously. We only sell the cleanest and highest quality Duratec V6 engines. When you get to the point where you place an order, your order is handled just as professionally as our testing is handled. A courteous and professional associate will process your order and send it to our freight department. All pulled engines are crated and picked up for delivery by our contracted freight carriers. You never have to lose sleep at night wondering if your engine will get damaged. It won't. We have already taken the necessary steps to guarantee our engines are never damaged during transport.
Ford Freestyle Duratec Engines for Sale Price Quote 
Our quote system is fast and easy. Just call 888-284-3591 and one of our helpful staff will give you an unbelievable price on a 3.0L Duratec engine. Use our Ford Freestyle quote form right on the www.usedengines.co page to get your quote emailed to you. It's just as fast and can also include a quote for shipping to your destination. We are so easy to deal with and we have super low prices.