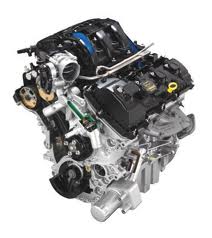 Ford Fusion was created in 2006. This vehicle is part of the new innovations put forth by the Ford Motor Company. This midsize vehicle is one of the first to be produced since the Thunderbird. Ford used two motors prominently inside of the Fusion. The 2.3 four-cylinder and the V6 3.0 Duratec were used. The Duratec engines are the newest type and include different technologies. The pricing for the preowned motors here at https://usedengines.co is intentionally kept low to provide the best resources for buyers replacing worn out engines in a compatible Ford vehicle.
Buying a preowned motor is a smart choice. This choice can help reduce installation costs. Some buyers purchase from the wrong dealer and have a bad experience. These issues are not uncommon in the industry. Our company has secured four-cylinder and V6 variants from top distribution companies. These automotive experts ensure that all motors sold to our company are OEM units. This means that the 2.3 and 3.0 sold from our company is an exact replacement from Ford. These efforts are in contrast to auction engine sellers that typically provide motors that are higher mileage and lower quality overall.
Ford Fusion Engine with Ecoboost Technology
The Ecoboost technology was developed to preserve fuel mileage in V6 and higher motors. This expert technology is used in the Duratec brand of motors for the Fusion. Many of the newer fusion vehicles include this technology. The 3.0 and 3.5 are two of the most common installations of Ecoboost in the V6 size. The used motors that are shipped from this company provide accurate replacements. These replacements are sold to the public as well as trade industry companies depending on quality units. We are preowned motor experts and ensure all customers have great experiences buying from this company.
Shipments made from our main warehouse take place daily. Our trained team of freight specialists move used engines professionally. These experts double check orders before shipment. This ensures that all deliveries are accurate and delivered on time. The procedures put in place by this company have helped erase the costs of shipping. We've removed the price shipping engines inside the 48 continental United States. This is one additional way our company helps customers. Between the sale pricing and shipping measures, some of the best values in replacement engines are found in our inventory. All used motors sold to customers come with warranty coverage protection. This protection is unlike what some companies provide. We extend past the traditional 30-day coverage point to offer a better value.
Ford Fusion Engine Online Quotes
There are no mistakes with pricing here. We've taken away the problems other dealers struggle with. Quotations are offered entirely online. The quote system used here is an expert design. A single click is the only requirement to generate a price. This means getting a used Ford Fusion quote can be completed from any Internet connection. We do offer toll-free telephone number assistance to all customers. This is an additional way to ask questions and match VIN numbers before ordering.