Used Used Ford Ranger Engines for Sale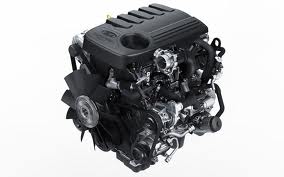 The Ford Ranger might have been produced to defeat Toyota pickup trucks, but the average Ranger owner appreciates the performance and value these trucks give. Very few trucks have exceeded a 5 or 6-year production run. The Ranger has outlasted most trucks by 20+ years in the automotive industry. Part of the success is from the variety of engines. The 2.8L, 2.9L and 3.0L are very common engines and we have these used Ford Ranger engines for sale in our warehouse. We price these engines right and make sure you get a low price plus the longevity that you expect with a genuine used Ford engine.
The inline 4-cylinder originally produced with the Ranger was a tough engine, but some truck owners wanted a little more power. The V6 version answered this request in the mid 1980s with the 2.9-liter engine. You get more for your money when you buy used engines from our company. We are not just middlemen that find engines from salvage yards and pass them around from customer to customer. We appreciate all business types and know that junkyards and salvage yards buy from us. Our quality is something that is rarely found from engines dealers in business today. We put out customers first and our profits second.
Dyno Tested Used Ford Ranger Engines for Sale
We don't rely on what someone tells us before we buy an engine. We put the skills and experience of our Ford mechanics to work. These experts examine each engine with a 30-point visual inspection before we use our dyno testing equipment. This additional assurance makes it foolproof that we can detect any type of problem or issue that could be lurking inside of a used engine. We strive to only sell the best even if it means turning an engine away. We ensure that all parts are OEM parts and that they are free of wear and tear. A used engine is a good thing when you know how to buy one. We take away the hard work and give you a great Ford Ranger engine.
Only after engines pass our tests can they be made available to our customers. Our used Ford Ranger engines for sale come complete and ready for you to install. Since we double check things like fluid leaks and ignition problems, you don't have to worry about our engines not cranking over. Whether you are a driver or warranty service center, you can rely on our used Ford engines. Not only are they awesome, they are sold cheap to help you save a little money on your engine investment. Trying hearing something like that from a dealership.
Low Used Ford Ranger Engines for Sale Prices
Take what you've already found on Google and cut the price by 1/3. You might get near our low price. Call us at 888-284-3591 to get our super low price. We don't hassle you or expect you to make a purchase. Just knowing our price is half the battle. Use our Ford Ranger quote form to get our price quote emailed to you. We make that easy too. Just know that you are not wasting your time when you deal with us. We give you a great price with the best customer service.