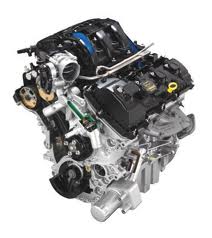 Ford V6 engines date back to the 1960s. The technology that this motor company has used through its lifespan is among the best. The engineers that work for Ford Motor Company help produce engines that are virtually unstoppable. This has helped to make names like the Essex, Vulcan, Cyclone and Duratec known worldwide. You can find that our Ford V6 engines on sale on this very website give you what you want. From experience we know this to be a low price, great condition and super fast shipment. Try out our company and you won't be sorry.
There are many variants of a motor that you'll find when you start researching one. Like General Motors, Ford has kept up its manufacturing as it changes vehicle styles and designs. The OHV, SOHC and DOHC versions that you'll find us selling match the OEM output required in the original specs. We pay attention to what is purchased here so that our customers don't have to struggle to find something of quality. When it comes to warehousing and sending out engines, we know that we're one of the best at completing this task online and offline.
Ford V6 Engines in Stock 
Aside form the new Ecoboost engines, you can easily find the old pushrod versions that are stocked here. Because we're not an auction seller, what is brought into this warehouse for customers to buy is shipped instantly. Nothing is sold here that is the property of another seller. We don't drop ship. We don't do cross selling. We employ a complete motor buying team that scouts the country for the very best used prices we can find. It is then and only then that we decide to stock the appropriate V6 engines that we sell. We know the demands of the preowned auto industry.
You need engines and we need customers. We don't lost that fact. We set our sights on success. We believe in the true horsepower that a motor here provides. We've already tested what is sold before it arrives to you. We're one of few retailers that do this. Investments into our company inventory includes mechanical tests. It is from all of the calibration testing that is performed that we judge engines ready for sale. The V6 series engines, regardless of what variant, go through each phase of these important tests. We report the natural horsepower readings when you inquire about the specs before sale. We believe in honesty and helping you get what you need fast. Buying a genuine Ford engine used does not have to be a problem on the Internet.
Ford V6 Engines Price Quotes Online 
It only takes a second or two for you to realize that you've made a great decision coming here. This usually happens by using the quote system we have in place. Click on the engine type and year. What you're given is a V6 Ford motor price. If you'd rather call us, we'll assist you by phone and provide all the data that you need to make your buying decision.