Used Ford Windstar Engines for Sale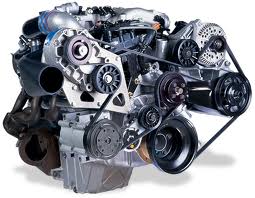 The Windstar is arguably the most popular minivan produced by Ford. Almost 10 years of production were given to the Windstar and it delivered each year with high sales figures. The strength of the Windstar was not its roomy interior. It was the Essex-based V6 engine that Ford selected for inclusion. The powerful 3.0L and the 3.8L engine are in our inventory and ready for fast shipment anywhere in the world. We are one of the largest sellers of Ford Windstar engines for sale online. Our expert team of engine specialists work hard to provide great condition engines at the lowest prices that are possible.
Everything in our inventory is used, but our engines are not like what is found in most warehouses or secondary market shops. While we sell to many types of businesses and customers, we buy Ford engines straight from dealerships or distributors that are able to get excellent condition engines. It is from our buying process that we begin to sort through our inventory and inspect all of our motors in stock. Everything starts out with our manual inspections and we go through a 30-point checklist to evaluate the condition. This is best way to avoid any issues that can happen much later after engine installation.
Mechanic Tested Ford Windstar Engines for Sale
Nothing slips through the cracks when it comes to the engines that move out of our warehouse. We inspect for cracked hoses, deteriorating rust deposits, header issues, leaking gaskets and ignition problems. A lot can go wrong with a used engine if it is not properly tested and evaluated. Our talented staff of Ford Windstar mechanics work very hard to be 100 percent certain that all the motors we sell are what you expect. There are a lot of dealers that skip the inspections and testing that we do and it shows in their engine quality. We built and earned a reputation for Ford engine excellence by doing great work and supplying our Ford engines around the world.
When you buy engines from from our company, you won't have to deal with the same hassles and frustrations that you can often deal with at other places online. We not only save you money, but we have super low shipping prices too. Our sales department has struck cost saving deals with major freight companies to move our engines from place to place for less. This saves us and you a lot of money. You will never pay too much for us to sell you an engine. You will also never pay too much to have one shipped. That's our promise to you. We already told you how great our Ford Windstar V6 engines will be inside your vehicle.
Our Price for Ford Windstar Engines for Sale 
Here at www.usedengines.co getting our price is easy. Call our quote team at 888-284-3591 and they will pass our low price on to you. We don't sell you anything unless you're ready to buy. Use the Ford Windstar engines quote form on this page to get an online price quote. We make it simple and painless to get a low price on a great V6 engine that is completely ready for installation on arrival.