Used GMC Jimmy S15 Engines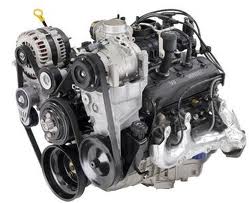 GMC Jimmy was one of the SUVs produced by General Motors in the 1980s. The Chevy S10 set the standard for the Blazer and the Jimmy models. Each was named after a pickup truck respectively but was different. There were a lot of engines tried out in the SUVs by GM during its competition with Ford. Probably the most popular series of engines that were used in the Jimmy was the Vortec 4300. This was pulled from the Astro van in 1988 and tapped as the next big thing. You'll find our used GMC Jimmy S15 engines on sale each day here for excellent prices.
The 4.3L V6 is what the majority of our engine customers request for their GMC. It is this engine that received the most acclaim. With a starting point of 200 horsepower, there is practically nothing this motor cannot achieve. The 4.3L went on to be used in many GM vehicles after 1988. This was the go-to engine of the 90s and remains one of our best sellers here. What happens when we locate these engines is pretty simple to understand. Engines are purchased and they are immediately routed into our engine shop for a review by our GM mechanics.
Used GMC Jimmy S15 Engines 
Testing is what can literally make or break a used engine. It is testing that we put a lot of our time into. We also put the required investment in our testing equipment. The results that are achieved through our hard work are present in the used engines for sale. A customer buying from our company never has to worry about sudden parts failure. Our accurate testing in advance has already revealed the strength of each engine. We know better than anyone what the motors can do and how long they will last. Each GMC Jimmy 4.3L engine sold here has the power and the warranty behind it to give a lot of years of uninterrupted usage.
The pricing is low here because we make it low. We can be just like some other engine companies online but we refuse the urge. Business customers that order our engines often represent body shops and junkyards. Being a white label engine supplier to these businesses comes with a lot of responsibilities. The quality of what we provide must be well above average and it is. The warranties we put with engines give every customer added assurance. There are few things that are worse than buying engines used and having an immediate problem. We personally guarantee all used engines sold through this website or over the phone.
Used GMC Jimmy S15 Engines Price Quotes 
Calling our toll free number at 888-284-3591 puts you in touch with our quote department. It is the quotes given by this department that surprises callers. We're able to price low and we do. Online quotes are a new part of our business. You can get what you need right on this website. Try it out today and get a 4.3L GMC Jimmy engine shipped to your location.