Used GMC Sierra 1500 Engines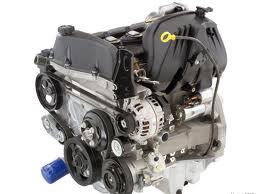 GMC Sierra is built on the popular GMT800 platform. This pickup truck standard is used by the Sierra and the Silverado. In essence both trucks are the same. The only difference is the door configuration and the nameplate. These light-duty GMC trucks are usually branded as the 1500 series. GM uses its Vortec technology to power the GMC series trucks. Each of these engines is a V8 minus the Vortec 4300. This engine is still a V6. When you need an engine for your Sierra, we offer the lowest cost resource for used GMC Sierra 1500 engines that you can currently find sold online.
We believe in doing this right at all times. This even means us taking a cut in profits if it's necessary. We work a little harder to get things done for each customer that depends on us. There is tremendous value in a used engine. The secret is knowing how and where to buy one. We have already put contracts in place with GMC dealers that give us great pricing. It is from this pricing that we base our selling price. All of what is for sale inside of our warehouse is discounted heavily. A used engine should never cost as much as some dealers put them up for sale for online.
Used GMC Sierra 1500 Engines 
Buying Vortec engines used will still give you great performance. You don't have to go to your dealer and spend a lot to get a lot. We price engines low for several reasons. We know exactly what it's like to try and find a deal. Running a junkyard or a salvage company takes a lot of expense. Getting a little extra money off of an engine sure does help. The V6 and V8 motors that are sold from our website here at www.usedengines.co are very valuable. They are valuable because they are taken care of in the right way. They are valuable because no missing parts or corrosion is on the engines.
You don't have to fear buying used engines from the Internet. There are always companies that try to spoil a good deal and we understand that. We also know that there are some great sellers like our company that work against the grain. We go the extra mile and include a warranty as well as free shipping as incentives. We offer these with every used engine that is purchased right here. These are not one-time promotions. You can do as much research as you think you need about who we are as a company. Our reputation is solid because we work hard at getting the best GMC engines in our inventory for sale.
Used GMC Sierra 1500 Engines Pricing
Do you appreciate instant price quotes? How about free shipping? You can get both when using our GMC Sierra 1500 engine quote form. It's really fast and takes about 10 seconds to complete. There is no limitation to how many quotes our system will generate for you. You don't have to contact us by phone if you prefer to get online quotes. If you want a phone quote, just call 888-284-3591. It's really easy and we'll give you the information you request instantly.