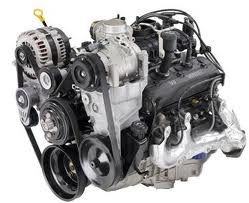 GMC Sonoma was first created in 1982 after the success of the Chevy Luv in the 1970s. The GMC had its roots much closer to the S10. The first engine was the 1.9L Isuzu platform and it remained for the first year or two. The next upgrade to the Sonoma was the 2.5L Iron Duke that was popular in the S10. A V6 was offered as the Vortec 4300 and this engine remained the longest. We have all of these used GMC Sonoma engines in stock and ready for easy shipment. We cut out the cost of shipping and still give you a great deal here.
We're a seller of used automobile and pickup truck engines. We reduce our selling price in an effort to help customers to get the deal of the century. Our buying power is awesome and we have created an experienced and faithful engine team. You can easily get a 4-cylinder or V6 pickup truck engine right from us. You don't have to search online trying to get a reduced price. We have been selling used engines for decades and only recently created our online presence. What you will quickly notice is that we give the difference you've been wanting in an engine retailer.
Used GMC Sonoma Engines 
The 4.3L Vortec is an engine that arrived in the mid 1990s. Chevrolet has used it as well as the GMC brand. General Motors created its Vortec series to take over where the Generation I, II and III left off. A new generation of engines were developed and tested for use. One reason that the Vortec has remained popular is because it is easier to swap. The delays and other modifications that might have been required in the past were removed with the creation of the Vortec series. We know these engines are in high demand and you'll find that we are one of the biggest retailers for GM engines at www.usedengines.co.
If you think all you get here is a 30-day warranty think again. We understand that some sellers aren't able or just don't care to offer a warranty. Part of our business structure allows us the ability to offer certain inclusions with each engine. The warranty is just one of these. Extensions of warranties are always offered as well as free shipping. We combine these incentives together to make one great package. You are not limited in your purchases or amount of price quotes you can get here. Our quote system will let you get as many price quotes as you need to compare our GMC engine prices.
Used GMC Sonoma Engines Price Quotes 
You can call toll free and speak immediately with our engine staff at 888-284-3591. We provide this assistance for both new and existing customers. It's never complicated to get a price quote by phone. If you prefer online engine quotes, all you have to do is click the engine form we provide. It takes you to our pricing area and you can review our engine information. Get your GMC Sonoma engine price quote now.