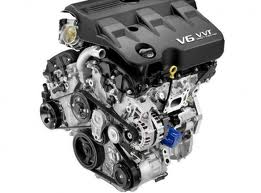 GMC contributes millions of truck sales and revenue each year to its parent company General Motors. There is no comparison between Chevrolet and GMC trucks. Each has the same engineering and parts manufacturing paid for by GM. There are no less than 30 brands of GMC truck that we carry engines for in our www.usedengines.co inventory. While some dealers fight for positioning, we spend our time working hard to have the very best GMC engines available for our customers. We stock the entire range of used GMC truck engines that include the Straight 6, Vortec V6 and V8 editions. We guarantee low pricing and fast shipping.
Every automaker produces light, medium and heavy-duty trucks. The exterior shell and design have little to do with how these trucks perform for drivers. Anyone that spends some time around engines will know that what is under the hood of a truck matters the most. GMC engines do have a reputation for being some of the best made in the world. We hand select every engine that is shipped to our warehouse and we use a quality scale to do it. Nothing that is less than the quality we predetermine is good enough for our customer base. Engines here are sold only in excellent condition or we don't sell them.
Used GMC Truck Engines
The type of truck that you have or that you are buying a used engine for could be one of many models. Some of the motors can be swapped out for another and some cannot. You will find the C/K series, 1500, 2500, 3500, S10 and Sierra series just to name a few. Our warehouse is not filled with engines that customers do not want. We do a lot of research when it comes to getting engines. We listen and we respond to customer requests. Every GMC engine that comes into our possession is handled with care and always priced to sell. We are big on quality and less on the price tag. We like to give deals and incentive with every General Motors engine shipped.
A couple of ways that we please pickup truck customers is with a warranty and free shipping. A large portion of engines that get sold from our website already come with a better than average warranty. Most of the GMC motors do qualify for a long-term extension of the included warranty. We like to think into the future and not just 30 days. These very same engines also qualify to be shipped for free. We inform all customers when they contact us for an approximate price if shipping costs will be free or not. The value, customer service, free shipping and inventory selection we give is hard for other online sellers to match us.
Used GM Truck Engines Price Quotes
If it's low prices and a great V6 or V8 engine you want, you've definitely come to the right website. We deliver all information about our GMC engines electronically using our quote system. Use the form that you can find to the right on this very page. It is what will get you started savings money on used engines. You can also call 888-284-3591. It's super easy and is free to call.