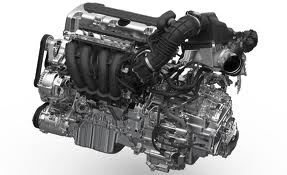 Honda CRV was created in 1995 with the hopes of this vehicle selling as well as a Civic. The first edition of this vehicle series made use of the I4 engine. The 2.0 L 120 horsepower edition started a trend for Honda with this SUV series. Later upgrades made it possible for this vehicle series to achieve more horsepower. Since the CRV is still in production, it's easy for any customer to find a preowned Honda CRV engine in our inventory here at usedengines.co/blog. The import distributors that we work with make it possible to receive low mileage units.
The crossover appeal of the CRV helps Honda to produce more SUVs in North America. The Element and other editions were based upon the success of the CRV. What customers find in our inventory is a 2.0 engine that supplies the horsepower and quality expected. Partnerships with some of the top distributors make it possible for our company to receive excellent motors. The condition of the preowned engines in our import inventory is higher than what is found on auction websites. These motors are priced appropriately and do not have import fees attached.
Honda CRV Engine with a Warranty
Engine warranties are few and far between in the replacement industry. One of the drawbacks to buying from a non-trustworthy dealer is a lack of warranty coverage. It's easy to sell and import motors. What's never easy is ensuring customer satisfaction with each sale. New measures have been taken by our company to make sure every motor acquired is top quality. This means putting in time and effort during the research process before sale. This also includes evaluations and special checklists that help verify engine condition and quality. The two-year warranty program that comes with every sale assures all buyers of used Honda engines.
The gasoline edition of the CRV motor can be found in our inventory. Customers who require the diesel 2.4 could find this unit here. Anything that is not listed on this website can probably be ordered easily. Our engine team is comprised of experts and specialists in the auto industry. These professionals can find almost any size engine for replacement in a car, truck or SUV. Our toll-free customer number is one of the easiest ways to find information. The process of inspection takes place before engine shipments leave our warehouse. This includes VIN number checks and quality evaluations for all units. These measures assure that all customers receive the engine quality they pay for.
Honda CRV Engine Online Price Quotes
Online price quotes are generated through our website daily. We built what some refer to as the most sophisticated quotation system in use in the auto industry. Our staff works hard for all customers who inquire or purchase through our online and offline systems. Fill out our price quote form located on the top of this page. An instant price notification will be displayed to you. It's simple to call the toll-free number we provide to receive information by phone.