Used Honda Engines for Sale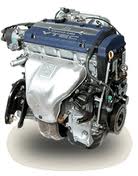 Honda vehicles are in demand worldwide for many reasons. Domestic automakers have always feared the day when a Japanese automaker ruled the U.S. vehicle sales. Both Honda and Toyota have achieved the top spot more than once in the last decade. Honda makes great engines because of the time and investment that is put into the development phase. The JDM engines that are manufactured end up being used in every country in the world. You'll find that our used Honda engines for sale are sold way cheaper than most sellers on the Internet. We still believe in low pricing and shipping engines for free.
Names like the Accord, Civic and the Element are what Honda uses to sell millions of vehicles annually. Unique development like the creation of its VTEC engine in the early 1990s helped to push Honda to new heights. Venturing in to the SUV market in the mid 1990s and 2000s was another milestone for Honda. There are plenty reasons to carry Honda engines for sale. Most dealers refuse to since the cost of importing a used engine can easily exceed its value. Our company gets a hold of the best Japanese motors on the market and we buy more than one at a time.
Used Honda Engines for Sale 
When we buy used Honda engines, we still put them through our mechanic testing when they arrive. Our inventory holds almost every make and model of engines past and present. We know exactly what the engines can do, how old they are and what the mileage is for each block. We use this data to personally grade the motors using our internal procedures. We are able to offer CR-V, CR-X, CR-Z, Del Sol, Passport and Odyssey and other engines for great prices. We bring in discounts to our pricing structure. The engine grades that we give help us find the right point of sale that our business and regular customers can benefit from.
Honda engines are definitely built to last a long time. We are an engine seller that is not plagued by engine warranty troubles. The reason for this is the low mileage block we find and the inclusion of our own warranty. It is from this engine quality that we constantly avoid problems that can happen with other online sellers. We're not afraid of a customer contacting us about an OEM part failure. What we cover in our warranty is everything that should be covered during the initial term of coverage. There is no charge for this Honda engine warranty.
Used Honda Engines for Sale Price Quotes
Calling our team at 888-284-3591 is a fast way to get started. Your quote begins with an exact match of your VIN number by our staff. We get the lowest price in our computer database and this is all you're presented with over the phone. We're not trying to sell an engine to you at this point. A quote online is equally fast using the used Honda engine quote system we built for customers. Try both ways to get a quote and never pay retail prices again.