Used Isuzu Ascender Engines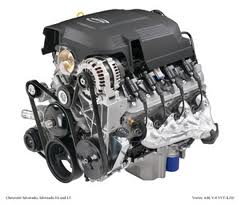 Isuzu Ascender was created as a replacement for the ever popular Trooper. The U.S. sales of the Trooper started to slip and a mid-size SUV was created as the Ascender. This popular vehicle held the 4200 Vortec engine. The 4.2L V6 served the right amount of power to Isuzu lovers. It also did not hog the fuel mileage. The Ascender had a 6-year run under the tutelage of General Motors. We have these used Isuzu Ascender engines for a price you cannot walk away from. With America's biggest used engine inventory, we make it fast and super simple to get the engine you want for a price you can't believe.
Isuzu has always made vehicles that were a step above most automakers. While some companies concentrated on performance, Isuzu has always concentrated on value. Getting something in return for your investment is what this automaker is known for in the U.S. Sales have picked up considerably for Isuzu and it is now a major threat to U.S. automakers. It is for this reason that Isuzu engines are easily found here. We do the tedious job of importing them for sale. Because we do all of the work, we have eliminated the usual price of shipping. This means that most of the 4.2L Vortec engines can be shipped out for free.
Used Isuzu Ascender Engines
The stock warranty attached to every Vortec 4200 is always 75,000 miles. Anything over this amount a customer must fix. We are fortunate to get engines that have less mileage than the maximum coverage. This does two great things. The first is that it allows you to ride out the OEM warranty. You can go up to the maximum before it fades away. The second is that our own warranty kicks in after the OEM one is over. This provides additional assurance measures to let you know that you won't be stranded if part fails. Our length of time for this coverage could change slightly depending on the engine it is attached to.
We appreciate our distributors because they always give us clean engines. It's hard to sell a dirty engine to a paying customer. We get the cleanest ones first. We even take extra steps like cleaning the block and reviewing it for any telltale signs of damage. This is how we certify each Ascender engine we make for sale. Buying used engines that bare our nameplate is always something special. It is our engines that are used for both business and personal clients. We are able to give what other dealers cannot or completely refuse to give. You'll never pay too much for Isuzu used engines here
Used Isuzu Ascender Engines Price Quote
Virtual price quotes are the new norm online. We were one of the first dealers to implement this technology. You need nothing except two clicks of your mouse to get online quotes. We're very fast and our quotes are guaranteed accurate. Try the quote form on this site right now. Get the Vortec 4200 used engine you demand. Give us the opportunity to save you money. Call us toll free at 888-284-3591. We give phone quotes too.